Snow way! Hilarious Texas husky refuses to come back indoors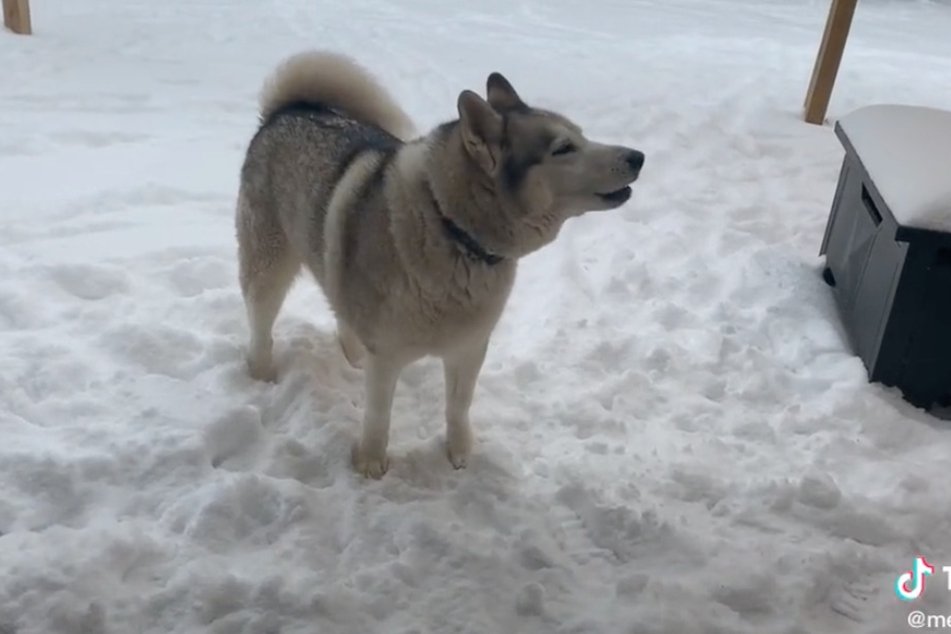 The dog's yard turned into a white wonderland, and he couldn't have been any happier about it.
He fell so in love with the snow that he downright refused to come back into the warm house.
His owner Melissa Renick shared a video of the stubborn pup on TikTok, making the community smile.
In the clip, the four-year-old husky protests loudly to make it clear to his owner once and for all that he will stay outside.

When Renick repeatedly asks Malakai to come inside, the dog shakes his head and says, "No."
That's right, the dog's howl really sounds like the word "no" in human language!
Malakai may be stubborn, but he is also a "good boy"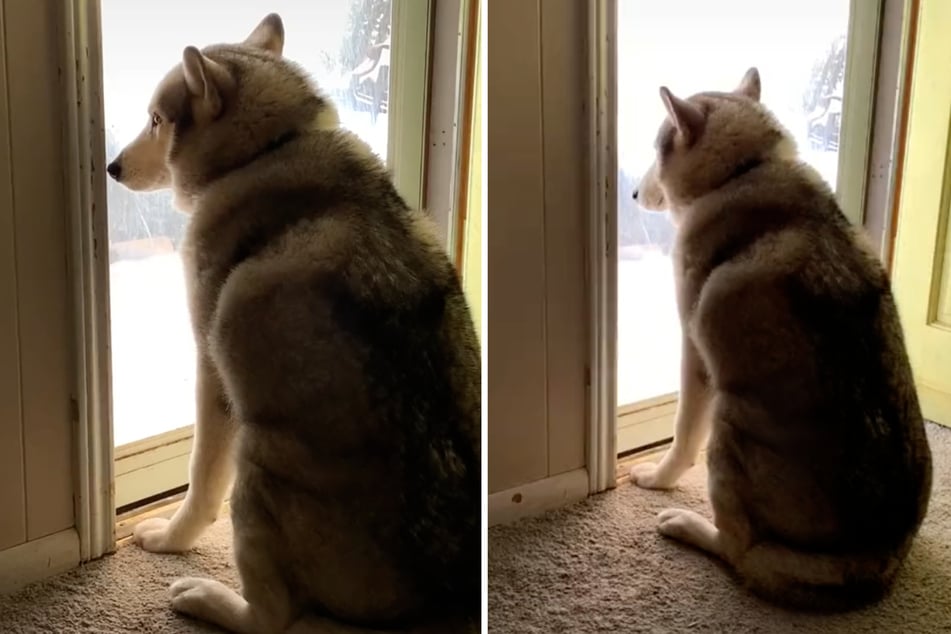 Though Renick doesn't give up and asks Malakai again and again to come inside, the dog won't change his mind.

Malakai's behavior comes as no surprise to the woman. After all, these snow-related tantrums have been a daily occurrence since the storm hit.
"He's a grown-a** dog. He does what he wants to do," Renick explained on TikTok, "He's a good boy, though."
Eventually, she did manage to get her stubborn pet into the house. There, he spent his time looking sadly out the window, hoping he would be let outside again.
Malakai proves that at least one Texan was fully prepared for the dramatic winter weather!
Cover photo: TikTok/Screenshot/melisah903