Strange dog trapped in bathroom floor gives TikToker shock of a lifetime
McKenzie, Tennessee - This TikToker got woken up by a strange noise and found a dog that didn't belong to her trapped in her bathroom floorboard!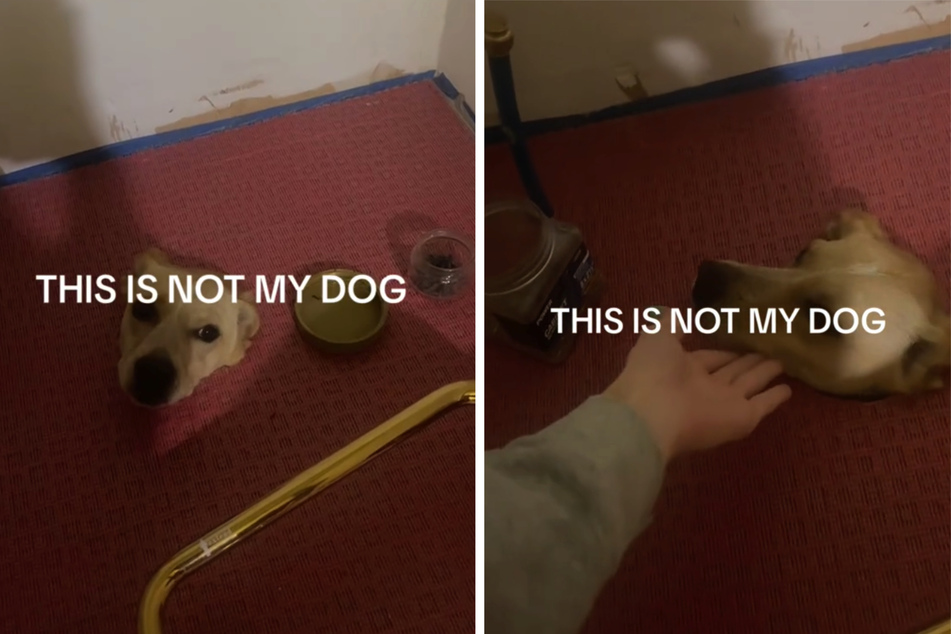 A TikToker named Kyndal jolted out of bed at 6:30 AM when she heard strange noises coming from her bathroom that's being renovated.

In her now-viral TikTok, she exclaims, "I'm literally shaking," before moving the camera to show a dog's head sticking out of a hole in the bathroom floor.
"That's not my dog!" she says in utter disbelief.
She then pans to a smaller pooch standing beside her and says, "That's my dog."
"Sweet baby," Kyndal says with a drawl, "how did you get there, how did this happen, and what do I do about it?"
The odd and adorable video of the trapped pooch stranger went viral, and now boasts more than eight million views.
The TikToker was able to rescue the trapped dog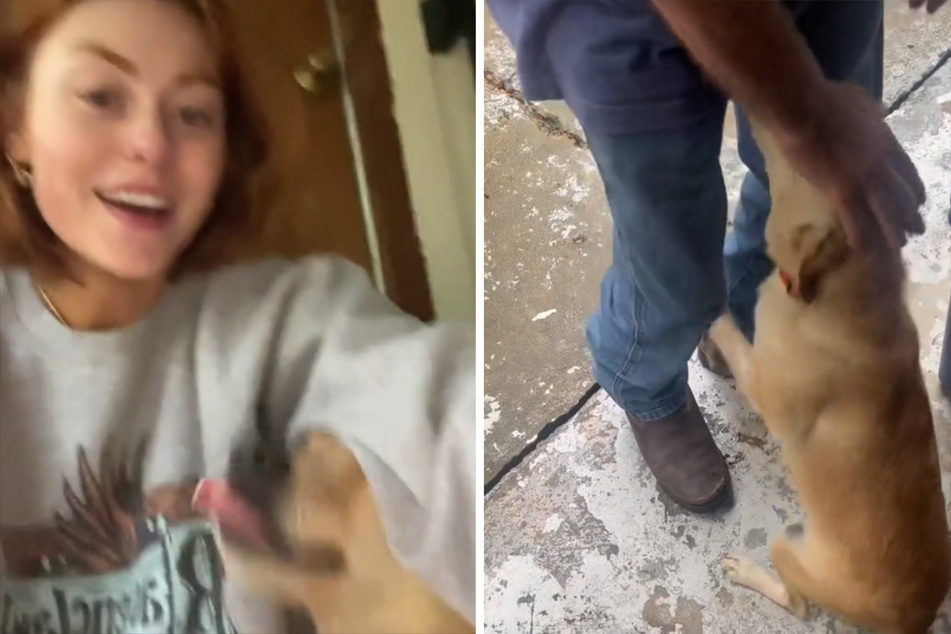 TikTokers were invested in the poor dog in Kyndal's bathroom floor. They wanted to know how she got him out, and how the dog got stuck in the first place.

Per this TikToker's update, Kyndal was able to free the pooch. She explained that the dog's collar was stuck, which is why it couldn't free itself from the crawl space under the bathroom floor. She was able to help it get its head back through the hole, and her husband released the dog from their crawl space afterwards.
Luckily the dog's collar led her to its owner and a fun fact: The dog is named LuLu and the cute pooch loves cheese. Another clip confirmed Lulu was thrilled to be back with her owner after her wild bathroom adventure.
Yet Kyndal and her husband still aren't sure how the dog got in there to begin with!
Cover photo: Collage: Screenshots/TikTok/kyndal_bret