Texas couple pulls a U-turn to save puppies and TikTok is in tears!
Dayton, Texas - This Texas woman made a U-turn to rescue some puppies. A TikTok vid of the baby dogs has melted millions of hearts.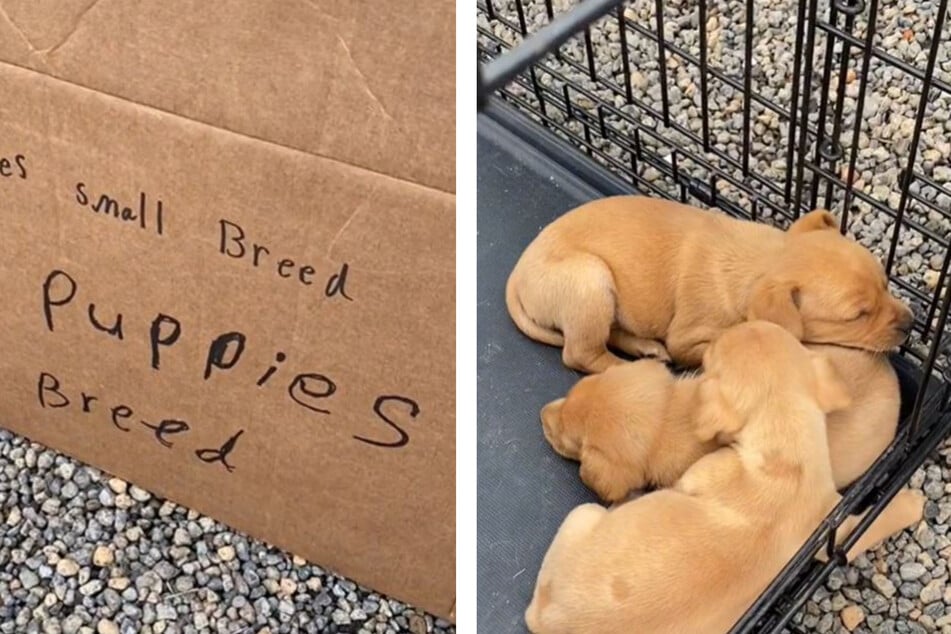 Kristin Erwin and her husband were driving in Dayton, Texas when they saw puppies in a cage on the side of the road.
Kristin demanded that her husband do U-turn to save the doggos. This Texan is a dog lover and routinely fosters rescue dogs looking for forever homes.
She told Newsweek, "A man, and what I assume was his young daughter, were on the side of the road at a four-way intersection with a sign saying 'Free puppies.'
"I was happy that I passed by there at the right time so I could help," She explained. "The guy said that he initially had six puppies, but three were already given away. So I took the last three that he had left."
They documented their rescue and shared the video to TikTok on April 11. The clip, featuring the adorable golden brown puppies, went viral immediately and boasts 10 million views and counting.
TikTok users are all about these puppies!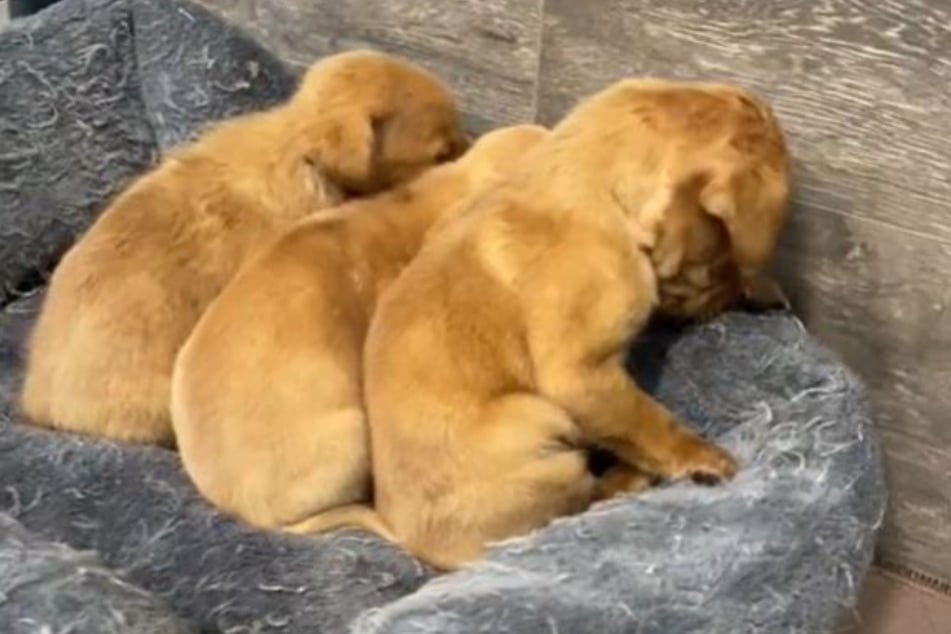 Kristen said the dogs were in bad shape when she saved them: "I wish I had passed by sooner, as they were covered in fleas and had big round bellies, indicating worms."
Fortunately, she was able to take the pups home, deworm them and get them to a shelter. One of the pups already has a new forever home in New Mexico.
The other two cute puppies are on their way to an animal shelter in New York, where they have better chances of finding a new family.
Hopefully, the social media buzz around these cuties will help them find their fur-ever homes!
Cover photo: collage: screenshot/TikTok/streetheartstx