The best dog and cat Halloween costumes from TikTok
Halloween is just around the corner, so clips of cats and dogs dressed as ghost, ghouls, and bats are reeling in millions of clicks. These adorable beasties are sure to get you in the mood for All Hallows Eve.
Animal clips go viral all the time, but mix spooky season with costumed pets and you're pretty much guaranteed to do some serious numbers.
One example is a TikTok video featuring a French bulldog named TJ.
This doggo rocks a Chucky costume that's even got fake arms and a knife. The vid has 9.1 million clicks, as well as thousands of users laughing in the comments.
Dog owners don't have to buy a costume for their canine to get a TikTok hit, as the clip of a chihuahua named Mochi proves.
This video, which started trending with a spooky sound and the hashtag #ifghostsarenotrealexplainthis, has over 6.7 million clicks. That hashtag also features ducks and bunnies jumping in on the TikTok trend.
Cats don't need much to rock Halloween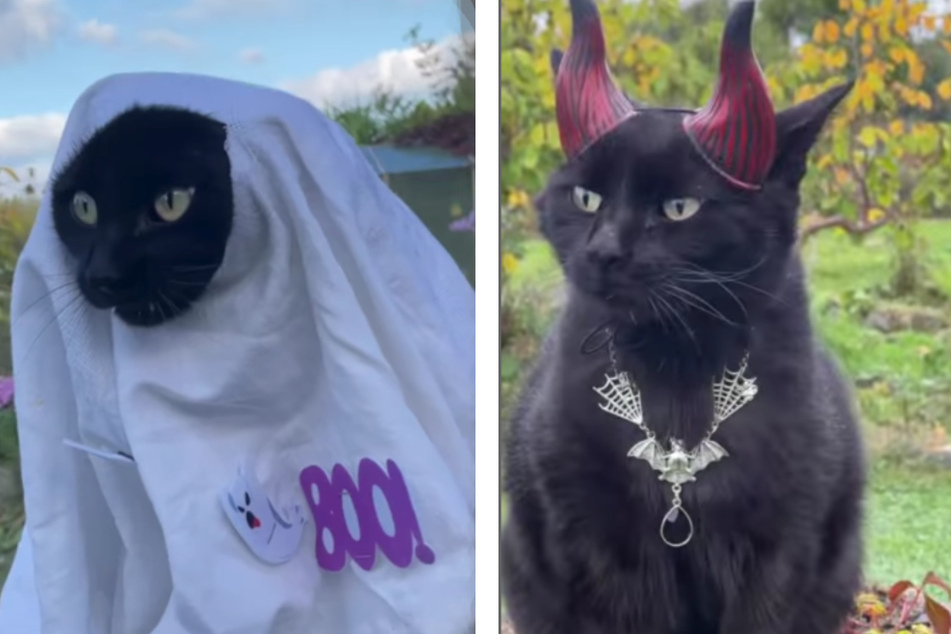 As a symbol of Halloween, cats don't need to dress up too much to impress.
Black cats, of course, have a natural advantage. Horst the Hero is clearly ready for Halloween all the time. He's got a TikTok clip of him in devil horns with almost a million views.
Felines are also rocking white sheets this Halloween and getting in on the ghost trend. But that doesn't mean they're always happy about it, as this clip of a cat names Louis shows.
But the most viral costumed cat isn't dressed up as something ghoulish for Halloween 2022.
A British short hair cat-fluencer named Papaya got dressed up as bubble tea and her vid boasts a whopping 12.2 million views, with TikTok users unable to stop gushing about the cat's cuteness.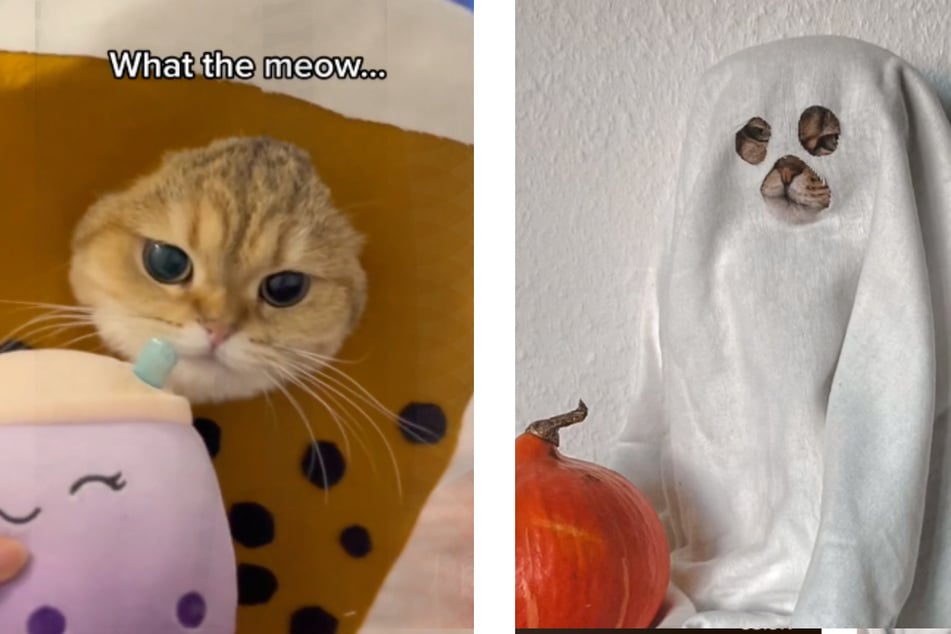 Regardless whether you believe Halloween is for scary or cute, these cats and pet costume trends are bound to make you smile.
Cover photo: collage:screenshots/ TikTok Mochi the Chi 🐶 ft. Ali / TikTok PNW Whiskers Cattery