This adorable dog just can't help smiling at the sight of food
Tokyo, Japan - Whether it's noodles, rice or sweets, this cute Shiba Inu puppy is happy with whatever is on the menu – and the internet is smiling along with him!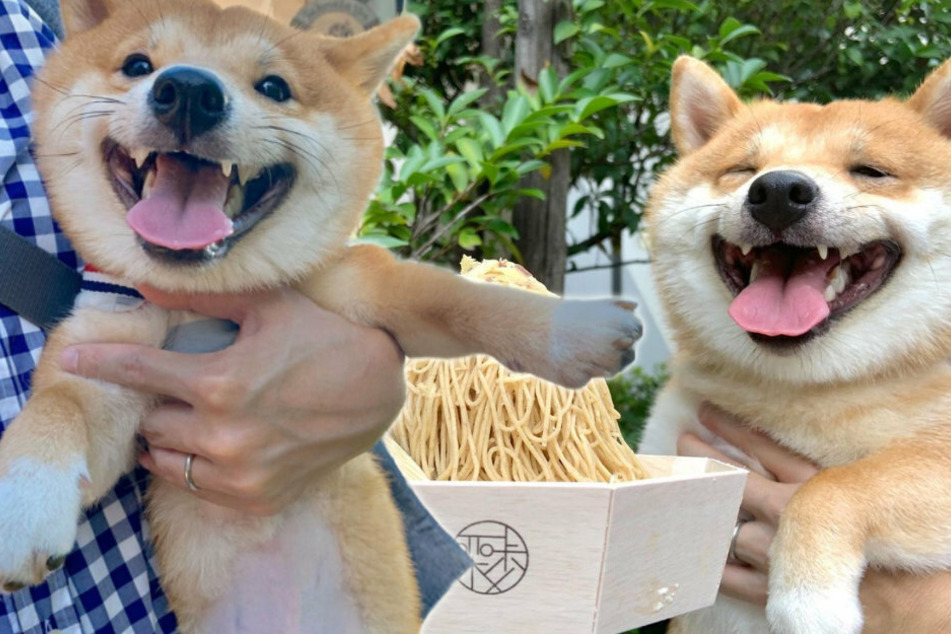 Pictures of tasty food as well as of cute little dogs seem to become more and more popular on Instagram. The user shiba_uni_20190107 knows exactly how to take advantage and combines both in one account! And it's a huge success: nearly 100,000 followers can't get enough of the tempting foods and the funny facial expressions of the dog that gets to enjoy them.
As the account name already indicates, the Shiba Inu pup – cleverly called Uni – is only one year old and was born on January 7, 2019.
Right from the start, his owners documented every little step on Instagram. The daily videos and photos are always a treat for fans and the number of subscribers is growing constantly.
At first, it seemed that Uni was just an adorable little pooch. But as the months went by, he turned out to also be a particularly happy one.
And there's nothing that makes him happier than food, even if the snack isn't meant for himself.
Whether at a restaurant or at home, as soon as food is on the table, the corners of Uni's mouth go up. And as if he wasn't cute enough already, the little fur ball is even more heart-melting with that grin. 
Uni takes off on the internet
Uni's owners know exactly how to put him in the limelight and take him everywhere they go. They even use his popularity to convey important messages, such as staying at home during the coronavirus crisis. 
Uni has managed to smile his way into the hearts of many people. No wonder he's slowly becoming a YouTube celebrity as well. His channel already has over 700 subscribers.
Cover photo: Instagram/Bildmontage/shiba_uni_20190107