This dog will cut you if you put him on a diet!
Internet - Dinner is no joking matter for this black Lab. When his owner tried to play a prank on him, things escalated quickly.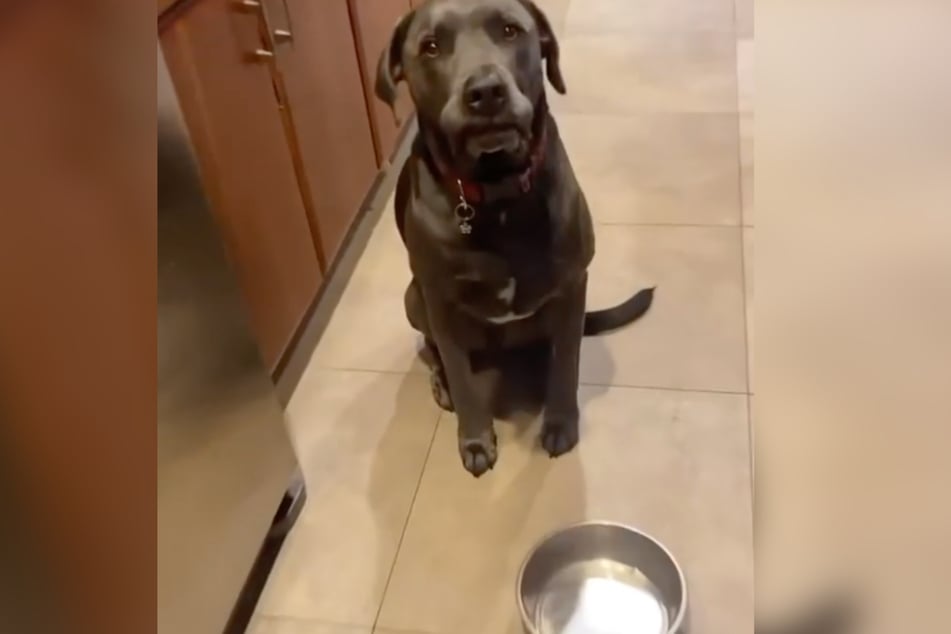 Anyone eagerly awaiting a proper dinner would get upset if the meal ends up being one single bite. And dogs are no different. 
Instagram user Hailey dared to film her dog Dunkin's reaction to only getting 3 three bits of kibble instead of his normal portion.
It's safe to say the Lab did not appreciate the humor.
In the video, which begins with the owner saying that she is just acting on a challenge, the animal looks shocked when only a tiny amount of food lands in his bowl. He pauses for a moment and looks at his human skeptically, but nothing happens. The dog looks totally devastated.
The pooch turns away from the bowl, hoping that more grub might finally materialize if he just gives it a second. But since there's no change, it's time for more extreme measures.
Video of dog with knife causes a stir on Instagram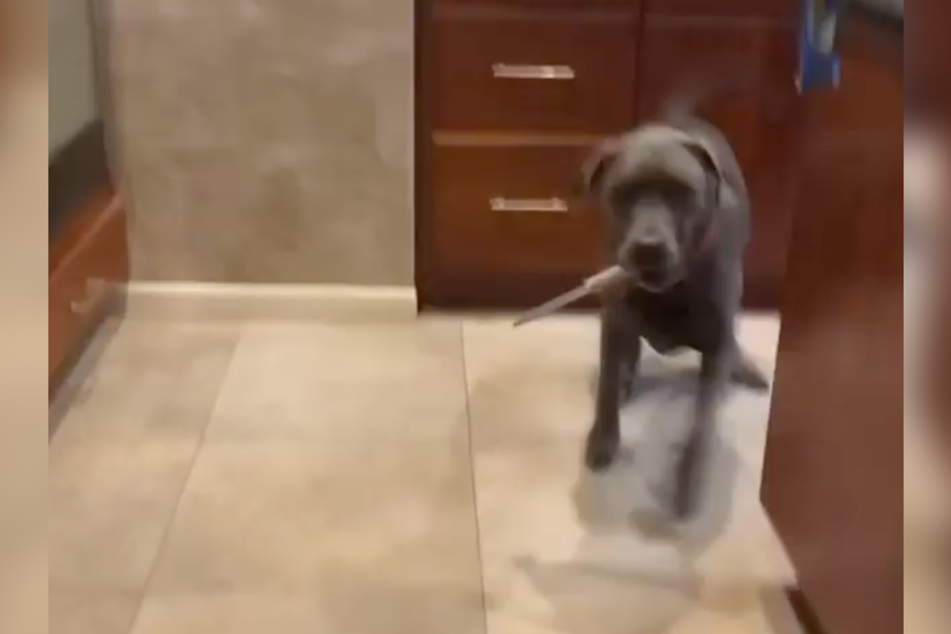 Dunkin disappears behind a kitchen island for a moment, and returns...carrying a big knife in his jaws.
As the dog moves towards the camera, his owner yelps loudly and the video ends abruptly.
The clip has almost 70,000 views and more than 13,000 likes. In the comments, users express their delight at the scene.
"I really didn't expect that," says one. Another found the end predictable: "That went exactly as I had imagined it would." 
Dunkin's expressive face also drew a lot of praise: "That look he gave you right after you put in the dish was hilarious." 
One user created the perfect tagline for the video:, "Less foodo, you get the stabbo".
Someone addressed the big mystery behind the clip: "How did he even get the knife?"
Cover photo: instagram.com/dunkinandfriends/