This six-breed mix makes for an incredible "dream dog"
Los Angeles, California - The internet is reeling over a dog that's the "perfect mix" of German Shepherd and Siberian Husky. Plus, he's got a cute little Husky brother to boot!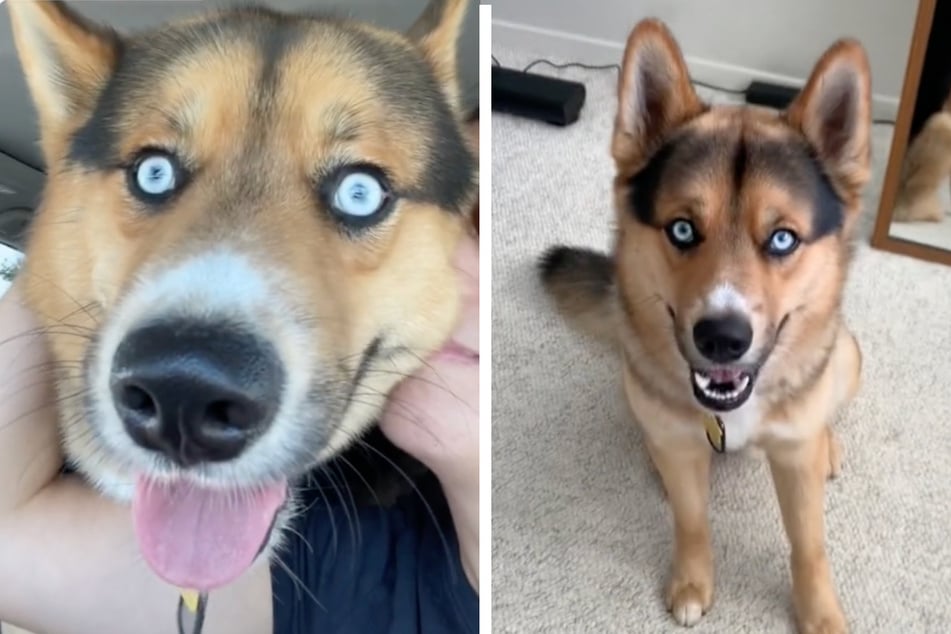 Mackey is a typical two-year-old, who says he's a "puppy who loves to cuddle, go to the beach, and get into trouble," according to his bio.
His owner, podcaster Haley Toumaian Price, has helped build up his huge following on Instagram, Facebook, and YouTube which has tens of thousands of fans. And the "blue-eyed Gerberian Shepsky," and has sparked the fancy of plenty.
"Okay this CANNOT be a coincidence that this is my dream dog and it's on my [TikTok]," one user wrote. "I talk about it 24/7!"
Another TikToker agreed: "THIS IS MY DREAM BREED!"
"Oh my god, it's so f**king beautiful," another chimed in.

Yet, despite his description, Mackey's parentage isn't just two breeds. In fact, a DNA test revealed the exact percentage breakdown of each type of dog in Mackey's ancestry, with him being 44% Husky and just 12% German Shepherd!
Another clip revealed that Mackey is actually a mix of six breeds. His mother is a Siberian Husky and Alaska malamut mix, while his dad is a combination of a German Shepard and Chow, mixed "with Pitbull and Rottweiler, too."
The German Shepard mix has a Husky baby brother!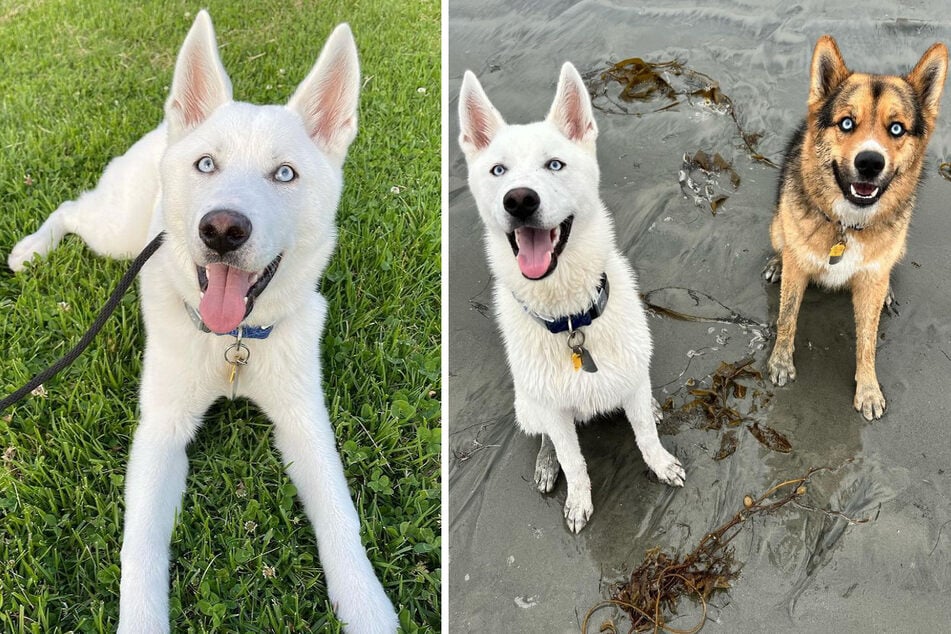 With the revelation of his unique background, social media has wanted to know even more about the pooch.
Price explained that Mackey is named after Mackey Arena, the basketball stadium at Purdue University where Mackey's parents – who are high school sweethearts turned recent newlyweds – went to college.
But it's not only the three of them at their home in LA. Mackey has a little brother who is a purebred Husky, and has a social media following of his own.
Luca is just three months old, and his coat is completely white.
"We are both loving having a brother!" Luca's account posted. "We get lots of play time together and also sometimes cuddles. Mom & dad are so proud of how accepting Mackey has been, too!"
Price has also posted amusing videos of the pair howling – a typical Husky trait – and attempting Lizzo's About Damn Time dance challenge.
Despite the brothers causing some mischief and the house being a lot less quiet, Price says her life with the pups is "perfection."
Mackey and Luca's social media admirers would agree.
Cover photo: Instagram/mackeytheshepsky