Lizzo teams up with creator of About Damn Time challenge on Carpool Karaoke
Los Angeles, California - Lizzo completed the About Damn Time circle by teaming up with the creator of the viral dance challenge for a real-life collab!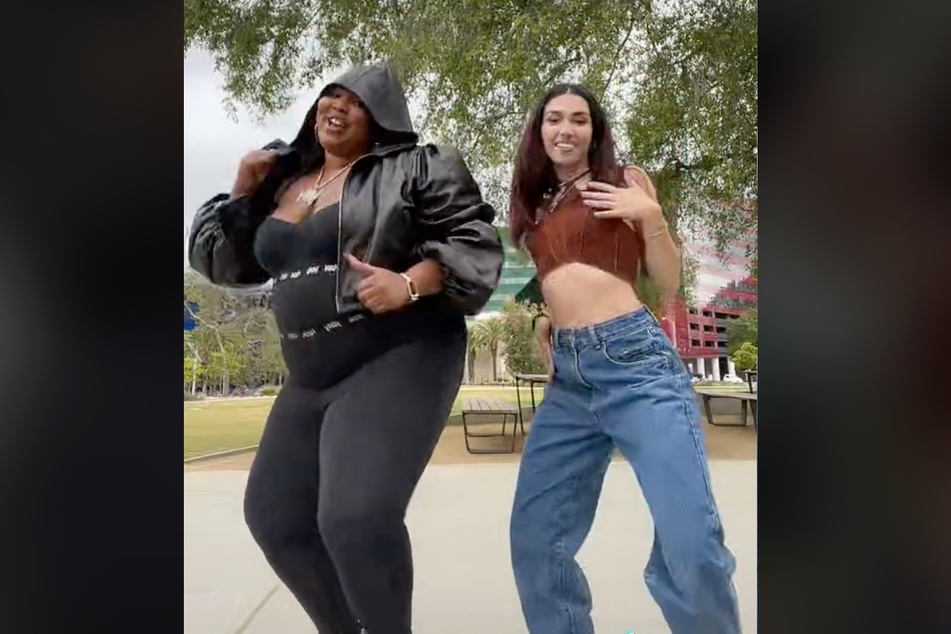 On the latest episode of The Late Late Show with James Corden, Lizzo talked about everything from inspiration, to Beyoncé, religion and nudity.
But the conversation eventually turned to her viral sensation, About Damn Time.
"How does it come about, a dance like this?" Corden asked, referring to the moves that TikTok hasn't been able to get enough of.

The 34-year-old pop star admitted that she was drunk at the pool at Coachella when she first saw Jaeden Gomez's "amazing dance" and immediately decided she had to learn the moves. The resulting TikTok video launched an internet phenomenon.
Naturally, Corden wasn't about to miss the opportunity to create his own addition to the genre, so the two pulled over and were joined by a crowd – which just so happened to include the creator of the dance!
Lizzo's Carpool Karaoke
Lizzo and Jaeden Gomez share a heartwarming moment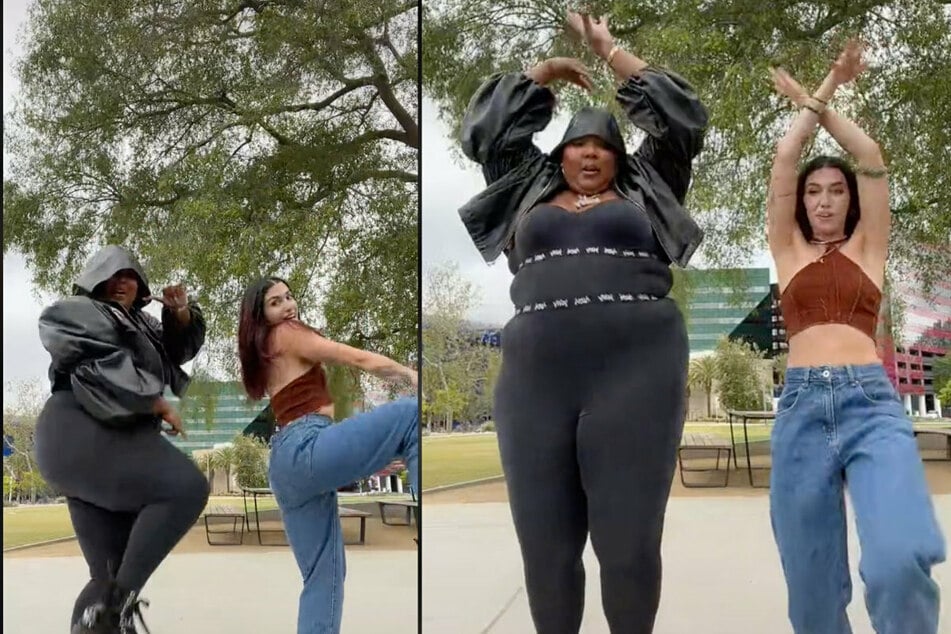 The stellar flash mob proceeded to bust out some serious moves, syncing up perfectly.
Footage went straight to The Late Late Show's TikTok, where it racked up 2.9 million views within hours.
Meanwhile, Lizzo book-ended her collab with Jaeden Gomez by producing her own clip of just the two of them doing the About Damn Time dance.
The 22-year-old TikToker also posted the content on her account, along with the fitting caption: "LITERALLY SCREAMING".
It's a heartwarming moment created by an artist who appreciates her fans more than most.
Here's to many more entries into the #Aboutdamntime viral catalog!
Cover photo: Collage: Screenshot/ TikTok/Lizzo