TikTok is losing its mind over this adorable hairless Pug mix!
Have you ever wondered what a hairless Pug would look like? Dog lovers on social media flocked to this vid to find out. Spoiler alert: it's precious!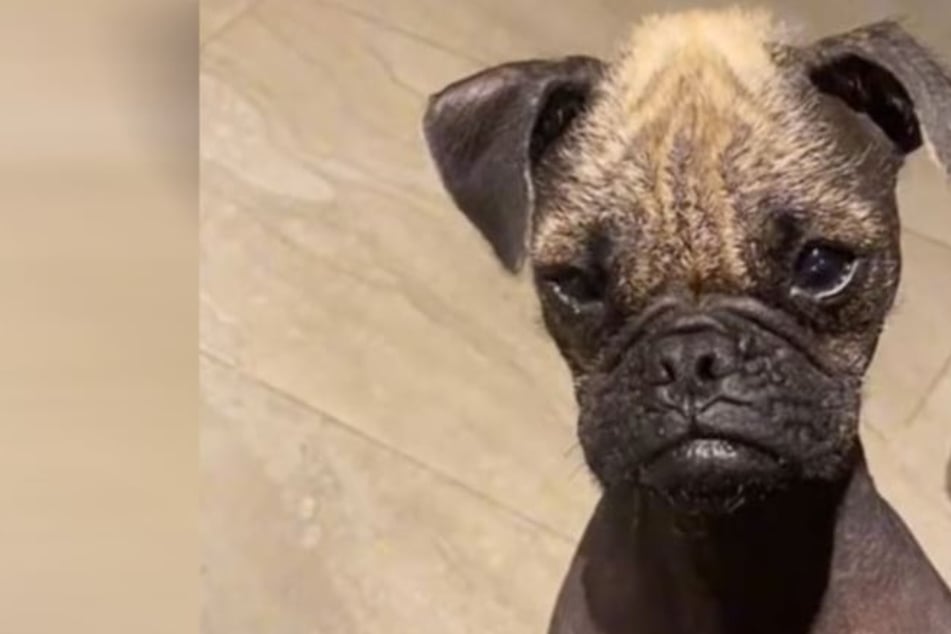 "Here's something you won't unsee, " TikTok user Natalino D'Amato wrote in the caption of his viral hit clip.
It sounds pretty ominous, but the video continues with another question: "ever wonder what a hairless pug looks like?"
Judging by the response on the platform, the answer is a resounding yes. The six-second TikTok revealing the latest canine star on social media garnered more than 14 million views on TikTok, in just a few weeks. It also boasts 2 million likes.
No wonder – this adorable Pug has a mug to die for, and his lack of fur somehow makes everything even better.
"Its so ugly its cute," one commenter wrote, while others users just gushed over the dog's unique look.

What mix produces a hairless Pug?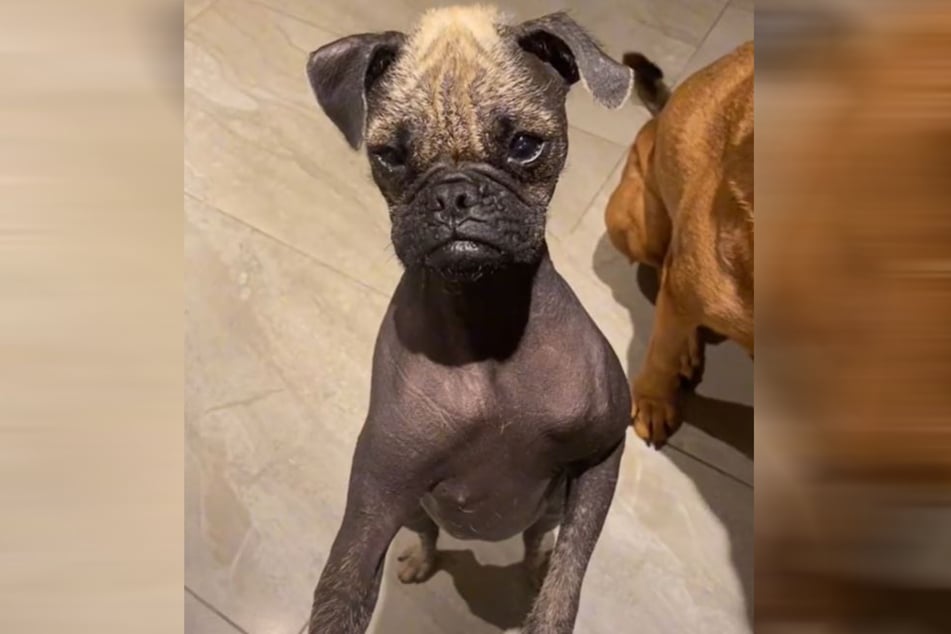 If you've never heard of a hairless Pug, then you aren't the only one.
One TikToker asked the question that was on everyone's mind: "Is he a pug/hairless mix or is it a genetic anomaly? He's super cute either way!"

"Xolo and pug, rescued off the streets in Mexico," Natalino D'Amato replied.
"Xolo" is short for Xoloitzcuintli, which, according to the American Kennel Club's website. Xolos were the "ancient Aztec dog of the gods" and today the animal is "a loving companion and vigilant watchdog." The dog comes in three sizes and can be either haired or hairless.
You can definitely see the traits of both breeds in this hairless hound.
It's grumpy and adorable, and after all this attention, the internet's latest dog influencer!
Cover photo: screenshot/ tiktok/ nino_d444