Touching reunion between dog and cow leaves TikTok users in tears
Ireland - This video clearly proves that friendship can exceed the bounds of species!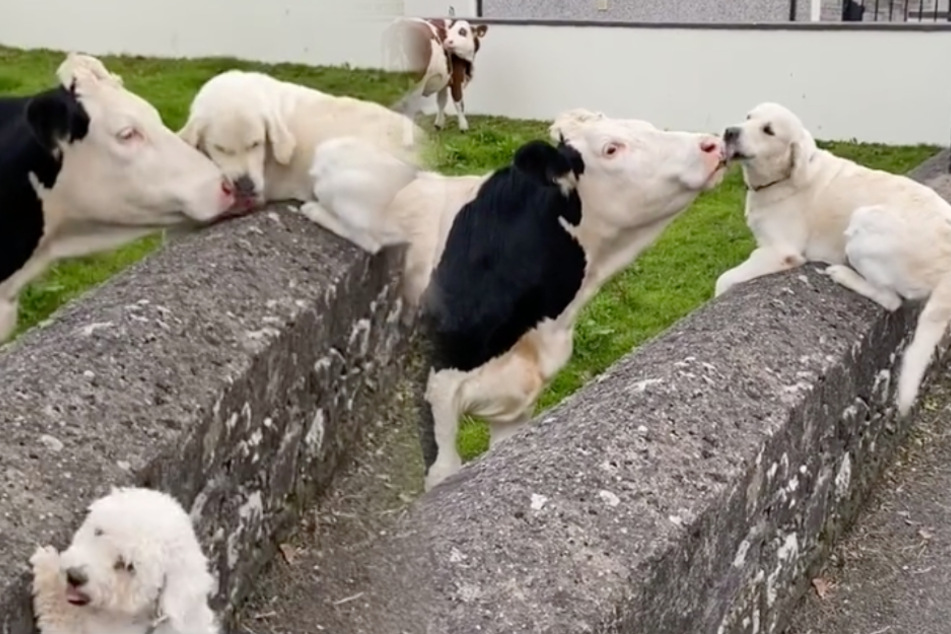 Irish TikTok user Blanáid May was walking her dog around her neighborhood in August 2020 when she spotted a golden retriever on a nearby farm.
The scene that played out in front of her and her dog warmed her heart. The golden retriever smooched the cow. In the clip, which May posted on TikTok, the canine can be seen licking the farm animal's mouth while happily wagging its tail.
In the video, the 28-year-old explained that the two animals met early last year, but for some unknown reason, the golden retriever hadn't visited the cow for quite some time.
After about three months, the two finally saw each other again, and the furry pup could hardly hide his joy.
The cow also seemed to enjoy the dog's affection.
TikTok users are touched by the sweet video
Over 2.2 million people have already watched the clip, with many no doubt shedding a little tear at the dog's reaction.
"animals are so much better than humans," one user commented. "Why can't people just be this kind to one another all the time? This was so heartwarming to see" another wrote.
On the other hand, one person was more concerned for the cow's well-being: "sad thing is he's going to be slaughtered. he has an ear tag marking him. anyone who finds this heartwarming believes in veganism go vegan."
Cover photo: Screenshot/TikTok/blanaidmay