Japan's new dog train: All aboard the canine express!
Tokyo, Japan - This train's for the dogs! Twenty-one lucky pooches and their owners got to go on a very special trip on a high-speed train in Japan.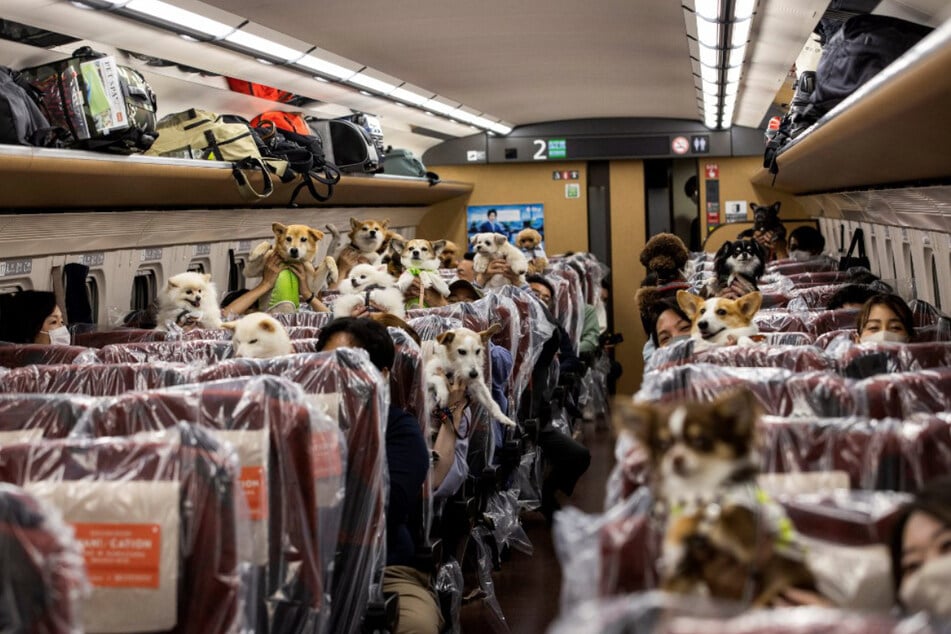 Usually in Japan, you can only bring your four-legged friend on a high speed train in a dog carrier, and even then, it has to weigh under 22 pounds.
But the rules on this particular train ride from Tokyo to the resort of town in Karuizawa were different.
These lucky dogs were allowed to make themselves comfy on their humans' laps and even roam free where they pleased.
The entire car was reserved for the animals and their owners. This canine express took an hour and featured furry passengers of all shapes, sizes, and breeds. There was miniature Spitz, a terrier, and a pointy-eared Shiba Inu.
During the trip, dog owner Yukari Seino told AFP news agency that she was having "a lot of fun." While petting her seven-month-old Chihuahua, she added: "We travel together a lot, but I've always felt bad putting my dog in a carrier."
The seats of the canine express were packed in plastic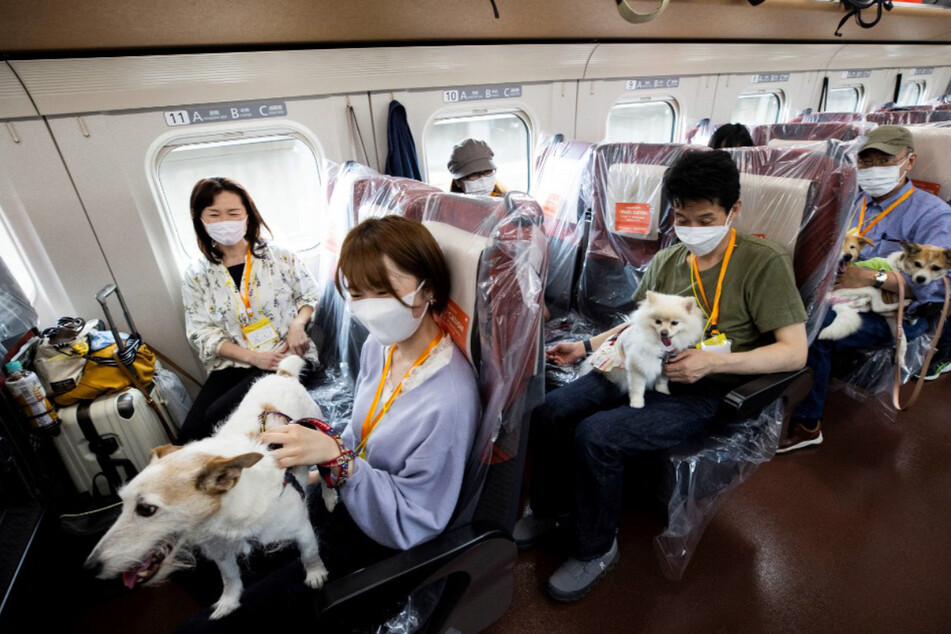 This trip was a first for Japan Railways.
According to a representative of subsidiary JR East Startup, more such events are in the works. "We have received many requests from customers who wanted to spend a relaxing time with their dogs on board," he told AFP.
And added that the trip was a "big step toward more pet-friendly public transportation."
Japan has very high standards when it comes to cleanliness on their trains. The staff had to wrap the train seats in plastic and put in four air purifiers into the car. After the trip, the car and seats were thoroughly cleaned.
All to make sure there wasn't a single stray dog hair left behind.
Cover photo: Behrouz MEHRI / AFP