Woman notices hilarious detail after taking selfie with her cheeky puppy
San Marcos, Texas - When she took a good look at what she thought was a run-of-the-mill selfie with her puppy, Alyssa Guerra just knew she had to share it with the internet.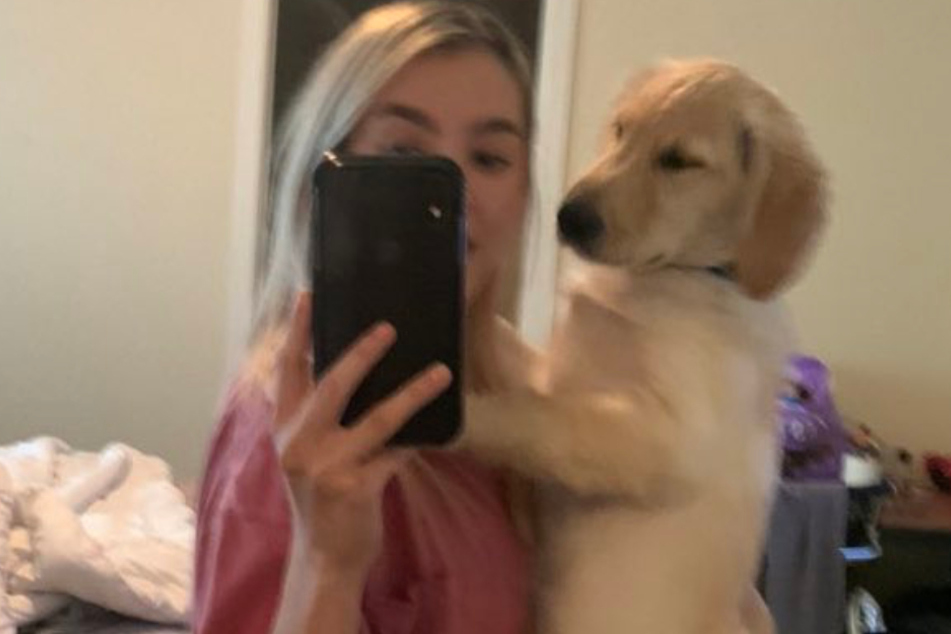 At first, the Texan didn't notice anything special about the selfie she took with little Porter.
But when she looked again a few hours later, she noticed a detail that made her laugh so hard that she shed tears.
In the snapshot, she was holding Porter up. The fur on his back had bunched up against her arm, which made it look just like a curvy, furry bubble butt.
The optical illusion blew the psychology student away. She just had to post the cheeky image on her Instagram page.
There it quickly went viral. "I was not expecting it to go as viral as it did. I am astounded...," the 21-year-old told the Mirror.
Alyssa Guerra hopes for more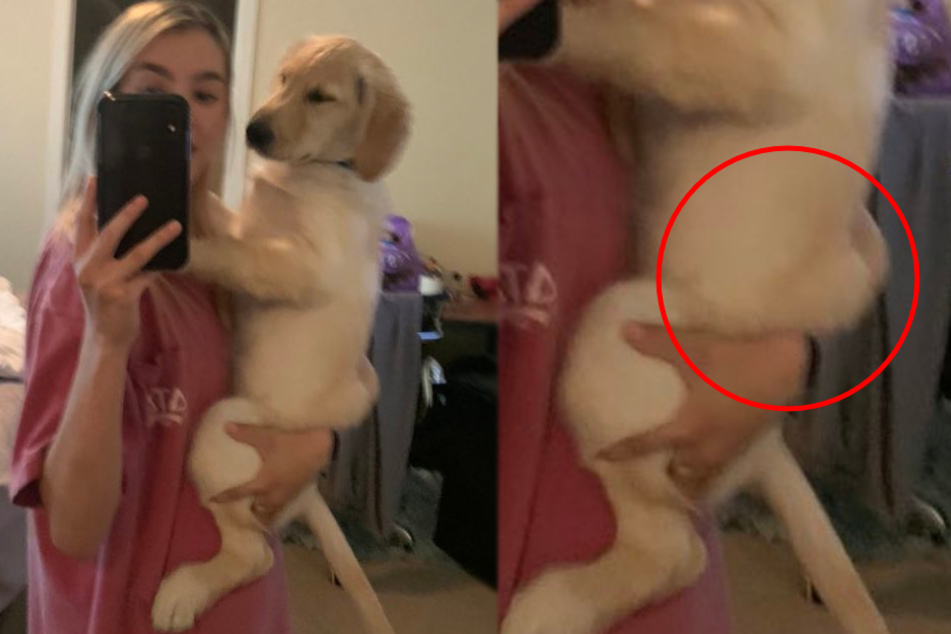 "...It was so hard to keep up with replies and comments but for the most part we received such positive feedback, people were complimenting Porter's cheeks and his cuteness."
Alyssa also shared the picture on Twitter, where it has more than 28 million clicks. Guerra was amazed, "To think that that many people viewed my picture is crazy."
She knew her image had gone viral when she started seeing it on different platforms like Facebook, Instagram, and Reddit. "It has been so much fun talking to all of these new people, I never expected Porter to have such an impact online."
Alyssa hopes that this is only the start of Porter's journey to stardom.
The cheeky little golden retriever already has over 1,000 subscribers on Instagram.
Cover photo: Twitter/Screenshot/@SuavesLomitos