Eel wants to treat itself to a little snack but ends up chocking on it
Avarua, Cook Islands - A man was just enjoying his walk along the beach on the Cooks Islands when he suddenly stumbled across two animals in a rather unusual position.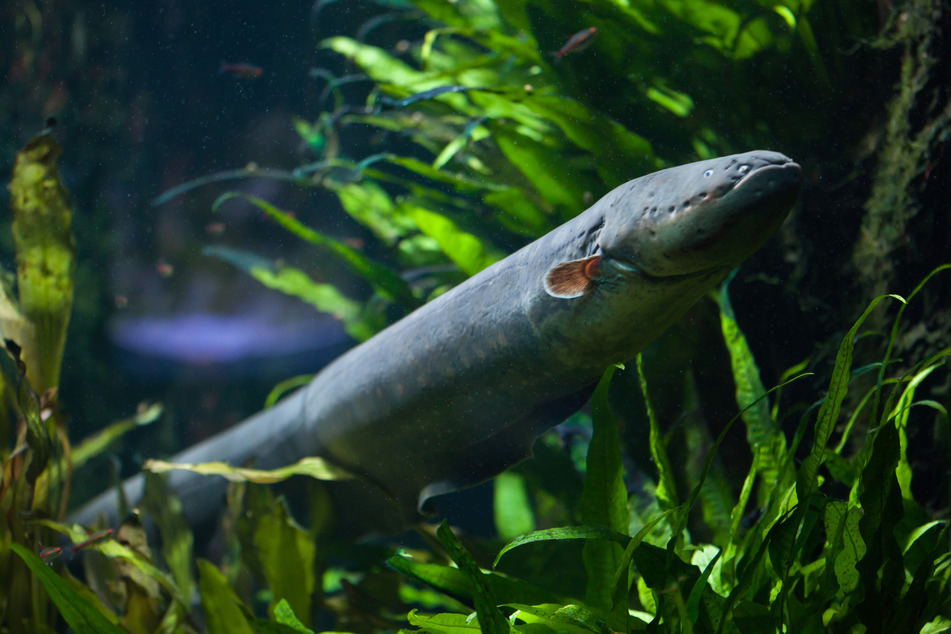 According to the Daily Mail, the German scuba diving instructor Tim Mayer found a giant eel on the beach of Titikaveka island. So far nothing special. But this eel had tried to eat a puffer fish and it certainly hadn't gone as planned.
The eel had pretty much overestimated itself and the puffer fish turned out to be way too big for its throat.
The consequences were as predictable as they were fatal: when the eel tried to swallow its poisonous meal, it suffocated.
But how did the eel even get the puffed-up creature so far into its mouth?
As the Daily Mail reports, Mayer contacted the marine biologist Kirby Morejohn to have a look at the creatures.
And indeed, he was able to explain the circumstances of the eel's death. It probably wanted to eat the small puffer fish, which then inflated as a defense mechanism when it was inside the eel.
"One of the reasons eels are perceived as scary is due to their open, gaping, toothy mouths, but it turns out this is how they breathe," the biologist explained. "After the eel's dinner inflated and lodged in its mouth, the eel would not have been able to draw in water and likely died from suffocation."

At first, diving instructor Mayer thought he was stumbling across a piece of driftwood. His wife and the couple's two children could also hardly believe their eyes - it was just way too bizarre.
The diving instructor and his family have been living on the Cook Islands for over seven years now, but have never seen anything like this before.
To capture this unique moment, Mayer took to Instagram and posted a short clip and a photo of the odd appearance.

Cover photo: wrangel/123RF