Giant alligator takes a walk through the suburbs in the most Florida video ever
Venice, Florida - Sheriff's deputies caught video footage of a huge alligator going for a stroll Sunday morning though people's front yards, in what is possibly the most Florida thing imaginable.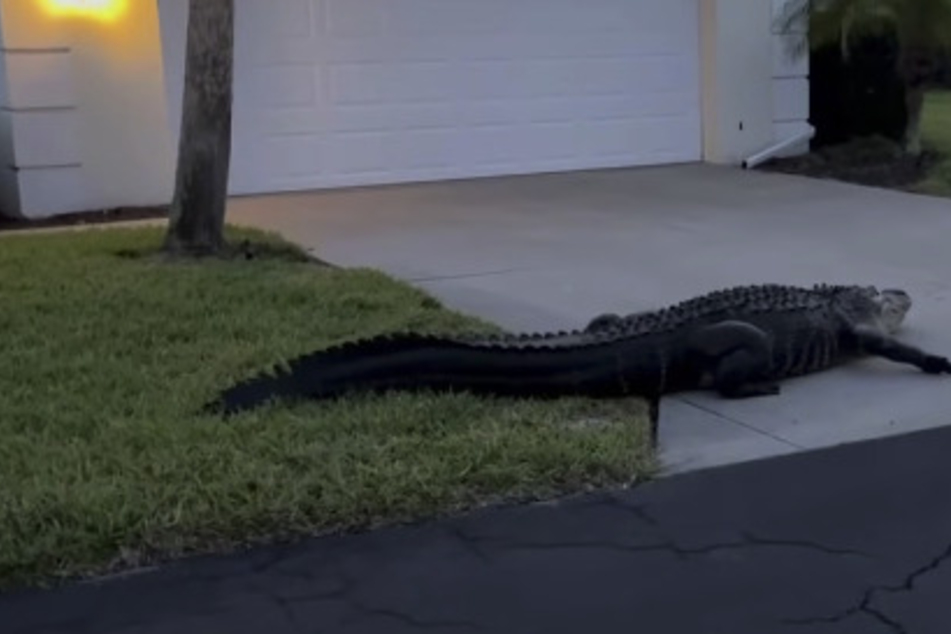 "Walkin' our pet alligator this morning," a sheriff's deputy can be heard saying off-screen as a huge alligator strolls through someone's front yard in a Venice, Florida neighborhood on Sunday morning.
The Sarasota County Sheriff's Office posted the video to Facebook on Monday. They wished everyone a happy Easter and then admitted they weren't sure if the Easter bunny made it to Harrington Lake in Venice because of the "bad boy" alligator.
Officials think the animal was probably "10 feet in length" and took its sweet time sauntering around because of its extremely heavy tail. When the alligator lies down at one point in the video, the officer quips: "I'm tired. I guess I'll take a break."
The sheriff's office alerted the Florida Fish and Wildlife Conservation Commission, but there was no need to intervene. The clips ends with the beast sliding into the water and going for a swim, so it was "safe to assume he's still swimming in this lake, enjoying this beautiful Easter Sunday."
Facebook users were thrilled that no one messed with the huge animal. Some affectionately referred to the alligator as "handsome" and called it "the Florida swamp cat."
Another wondered, "How many Easter bunnies are missing? He's a really big guy."
Cover photo: screenshot/ Facebook Sarasota County Sheriff's Office