Giant panda population gets a huge boost after birth of twin cubs!
China - Twin giant panda cubs have been born at a breeding center in China, in a great sign of progress for the species' struggle for survival!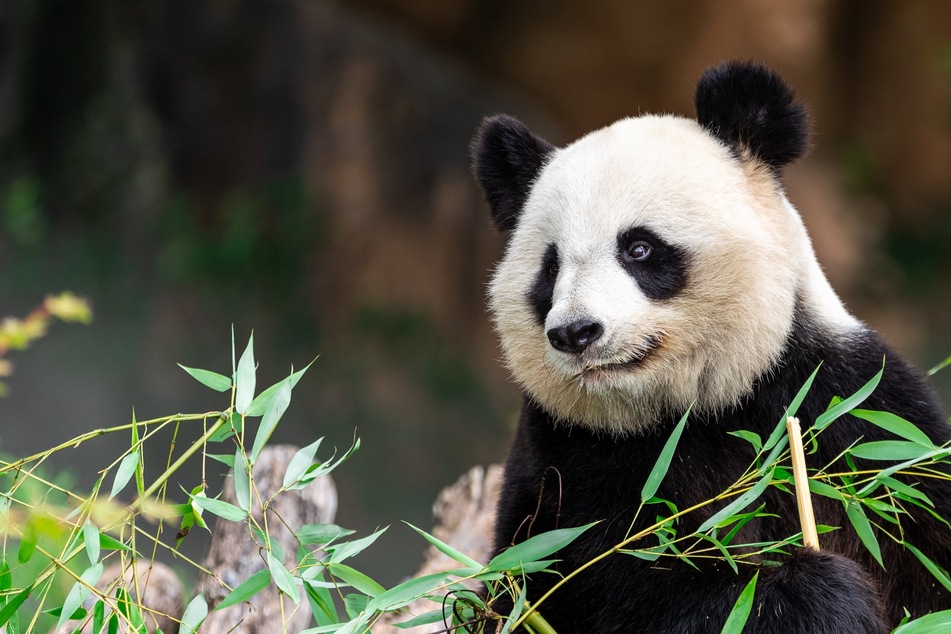 It's a boy! And it's a girl! Two giant panda cubs were born on Tuesday at the Qinling Panda Research Center in Shaanxi province in southwestern China, per The Associated Press.
The giant panda is China's unofficial national mascot and the official mascot of the World Wildlife Fund (WWF). According to the organization, these rare animals are severely threatened by climate change and a vanishing natural habitat.
Giant pandas are native to the temperate forests high in the mountains of southwest China. Per the WWF, they "subsist almost entirely on bamboo. They must eat around 26 to 84 pounds of it every day, depending on what part of the bamboo they are eating."
But this food source has been especially affected this year due to scorching summer temperatures and a drought.
There are only some 1,800 specimens in the wild, while 500 more live in captivity in zoos and reserves, the majority of them in the mountainous, heavily forested province of Sichuan.
Here's a gilmpse of the tiny giant panda twins
The Qinling Panda Research Center's breeding efforts have paid off, and some captive pandas have been released into the wild.
This is the second pair of twins born to a black and white bear named Qin Qin. She bore her first set of female twins in 2020. Another panda, Yong Yong, also gave had twins at the center earlier this month.
According to the WWF, a newborn panda is about the size of a stick of butter. When they're all grown up, adult female pandas can weigh up to 200 pounds, while males can weigh in at 300. Despite their hulking black and white bulk, they love to climb.
State media didn't share any info about the twin's papa bear, but artificial insemination has been used to boost the panda population for years.
Cover photo: 123rf/ waitandshoot