Too hot? Horse rescued from pool by fire department in wild video
Tampa, Florida - Heat waves aren't just a problem for humans! A horse in Florida apparently wanted to cool off by taking a dip in the pool, but the animal couldn't get out, and the fire department was called in to save the day.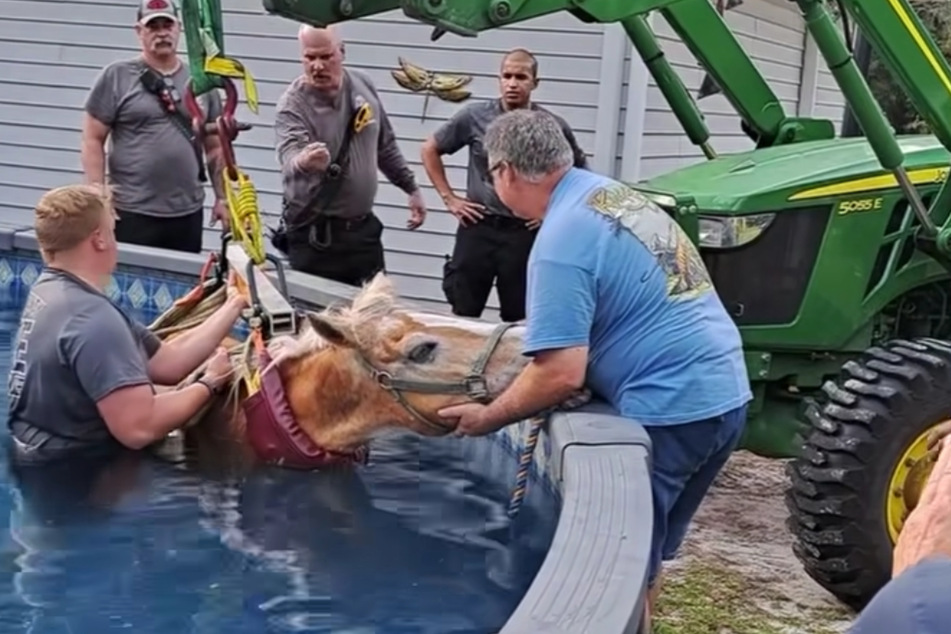 Pasco Fire Rescue shared the details of the recuse of the horse, whose name is Mo, in a wild viral video.
According to the social media post, the animal "jumped into a swimming pool" after being spooked by another horse.
Local residents had tried in vain to pull Mo out of the cool water before firefighters arrived to take over the operation with their animal rescue equipment.

A special harness was put on Mo, and the horse was gently lifted out of the water with the help of a large crane as a kind neighbor talked the visibly confused animal through it.
Thankfully, the rescue proved successful, with the crew confirming that Mo was recovering well from the crazy incident.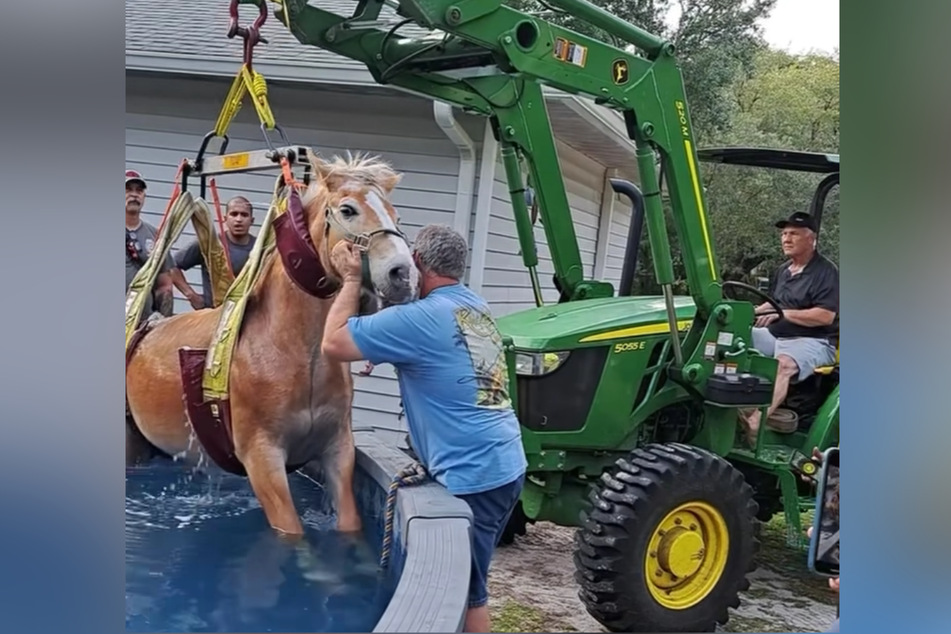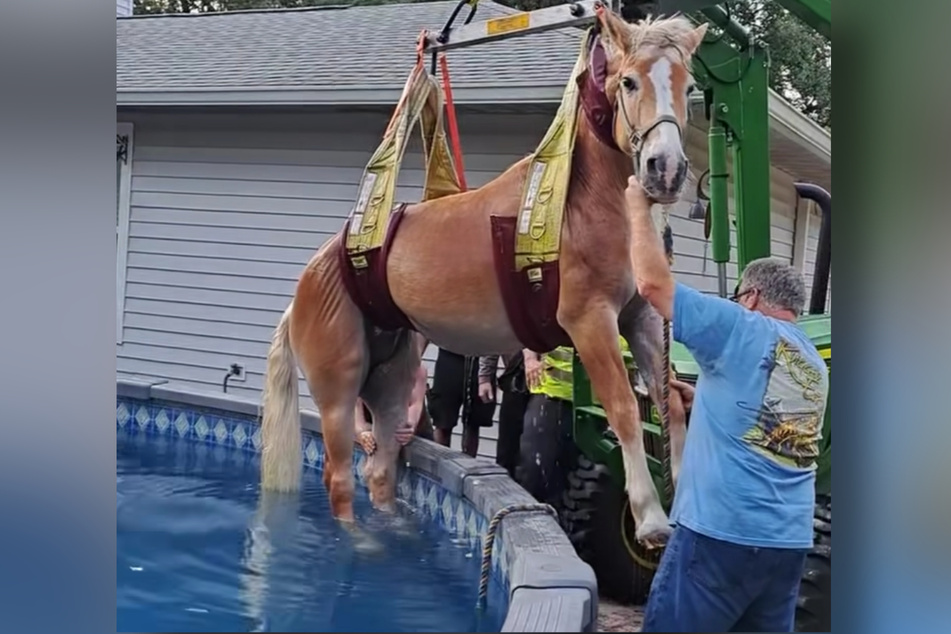 "We are happy to report that the horse is in good condition! Thank you to everyone who responded and worked vigilantly to save a life!" the post said.
Cover photo: Collage: Screenshot/Facebook/Pasco Fire Rescue