Rare Sumatran tiger released into the wild by helicopter
Medan, Indonesia - An endangered Sumatran tiger has been released back into the wild after it was caught in December for encroaching on residential areas, an official said Monday.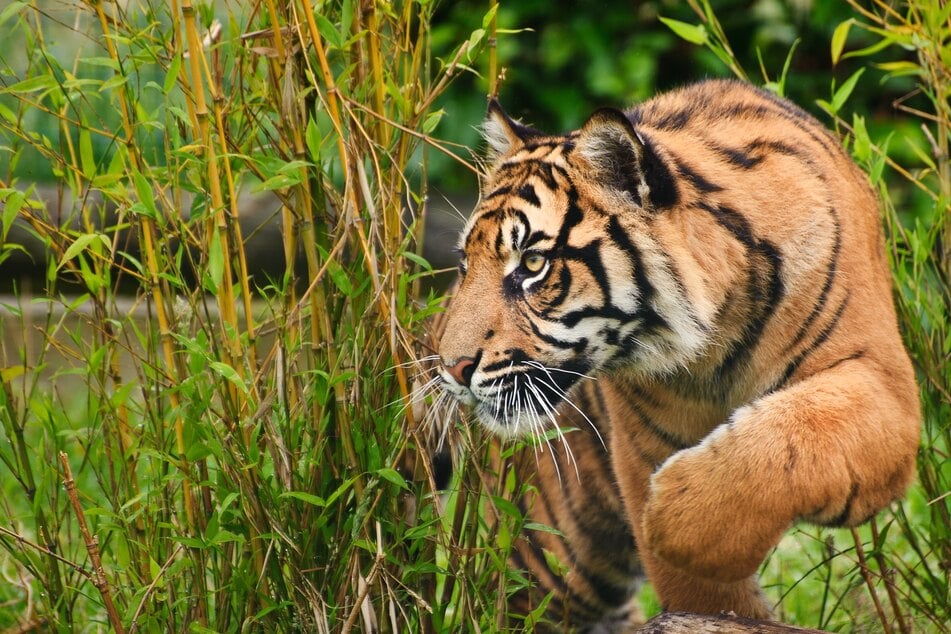 The six-year-old male tiger, named Suro, was lowered from a helicopter by rope into the Mount Leuser National Park in Aceh province on Saturday, said Agus Arianto, the head of the provincial Nature Conservancy Agency.
Suro was kept at a wildlife sanctuary for three months in North Sumatra for observation, Agus said.
"Suro was caught because he was involved in a conflict with the human population," Agus said. "We hope that his release will contribute to the survival of Sumatran tigers."
There are only about 600 Sumatran tigers in the wild, according to the Environment and Forestry Ministry.
Video on YouTube shows release of the tiger
The International Union for Conservation of Nature (IUCN) categorizes the Sumatran tiger as critically endangered.
Two other tiger subspecies found in Indonesia, the Balinese tiger and the Javan tiger, have gone extinct, with the IUCN officially declaring the Javan tiger extinct in 2003.
Cover photo: 123RF/Matthew Gibson