Shark Week: Top 3 bite-sized shark videos of the week on TikTok
Celebrate Shark Week with the most thrilling and heart-stopping videos on TikTok! From an adorable smiling shark to a scary boat attack, these clips will leave you in awe.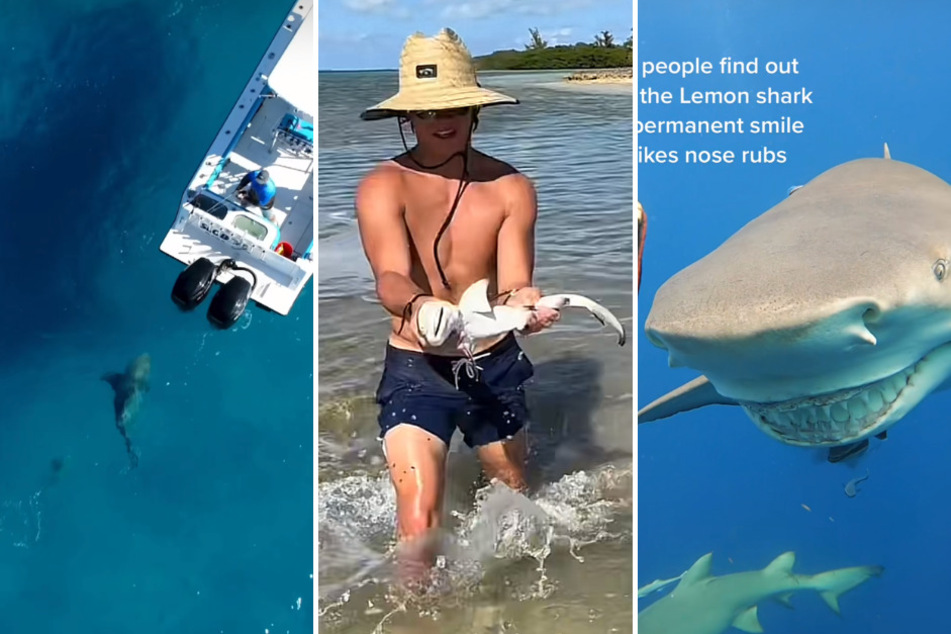 In honor of Shark Week, we've scoured TikTok for the most delightful shark videos that are sure to make your heart skip a beat – or two!
From cute encounters with Snooty, the lemon shark with a permanent smile, to hair-raising moments like a shark attack on a boat, these bite-sized videos are a must-watch!
So, grab your scuba gear and get prepared for some fin-tastic adventures that might make you like sharks a little more – or less.
Hold on tight!
Snooty the smiling lemon shark
In this adorable TikTok video, @oceanraysphotography introduces us to Snooty, a lemon shark with a dazzling permanent smile and a love for nose rubs.
A scuba diver is seen engaging with the marine animal, making Snooty look nothing short of utterly happy.
The video's popularity skyrocketed with over 77 million views and 7.6 million likes.
One viewer humorously commented and said, "i would literally die and come back alive if i see a smiling shark swimming towards me."
Check out this grin:
Daring baby shark catch and release in the Bahamas
@theboysarebussin takes viewers on an exhilarating journey to the crystal-clear waters of the Bahamas, where a guy manages to catch a baby shark completely barehanded.
After the chase, they decide to release the adorable baby shark back into its ocean home.
The video captured the attention of ESPN and garnered over 300,000 likes, with one impressed viewer writing, "Bros got level 86 fishing."
Watch this incredible catch:
Thrilling shark attack on a boat
Hold your breath as TikTok creator @blacktiph brings us a spine-chilling video capturing a massive shark attack on a friend's boat.
The huge predator strikes the engine eight times, causing severe damage.
One viewer hilariously suggested that pulling up the motors could have saved them a fortune.
Witness the strength of this incredible beast:
Let's keep the shark love and respect for the mystical oceans alive!
Cover photo: Collage: Screenshot/TikTok/@oceanraysphotography, @theboysarebussin, @blacktiph