Three adorable dog videos that will instantly boost your mood
Are you in need of a mood boost today? Check out three of the cutest dog videos we've seen on TikTok this week that will surely brighten your day!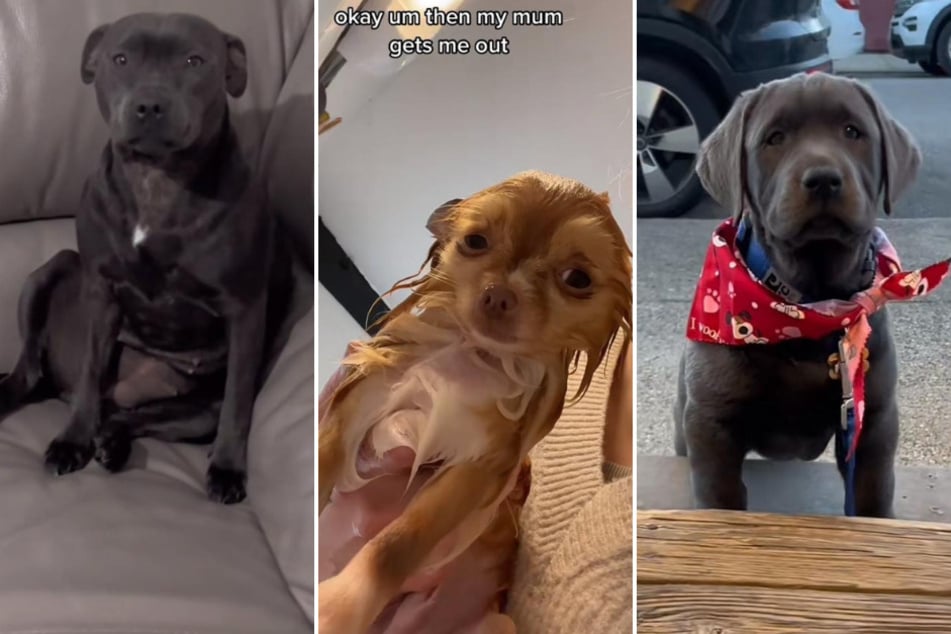 If there's one thing dogs do best, it's bring an endless supply of joy into our lives.
With their silly attitudes and hysterical antics, dogs have a way of turning a boring day into a crazy adventure.
Thanks to TikTok, users around the globe can post videos of their furry friends to showcase their incredible personalities and various talents.
There may be millions of dog videos on the platform to choose from, but some stand out a bit more than others.
That's why we have scoured the platform to bring you three must-watch dog videos that we've seen this week. Get prepared to fall in love!
Moose the Labrador puppy
In the TikTok video posted by @_mooselab, a 12-week-old charcoal lab named Moose gives a glimpse into his first week at home.
Moose shows off some of his favorite daily activities, including stretching in the middle of the street, finding sticks, running on the beach, and getting the "scratchies."

He also let viewers know about some of his not-so-favorite daily activities, like climbing up the stairs, going to the vet, facing scary waves, climbing down the stairs, and paying for rent – according to his human dad.
It's clear Moose's personality has everyone raving on TikTok, as the video has garnered 16 million views and 3.6 million likes.
Meet Moose below:
Bath time with Milo the tiny Chihuahua
In the clip posted by @milothegingerchi, a tiny Chihuahua named Milo shows off his bath routine.
Milo starts off bath time by side-eyeing his human mom because she told him he was stinky and needed a bath, but he reluctantly sits down in the sink instead. Then, he gets a nice wash and massage before getting wrapped in a towel to dry off.
He then gets put down on the ground and immediately starts zooming throughout his house.
With 8.3 million likes and 2 million views, Milo knows how to keep viewers on their toes with his charming attitude.
Check it out below:
Bonnie had a tiny accident
The video by @bonniebluestaffy shows a Staffordshire Bull Terrier named Bonnie who appears to be shaking with embarrassment on the couch from a stinky overnight accident.
Bonnie's owner kindly reassures her that it's OK and that she knows it wasn't on purpose.
One TikTok viewer couldn't help but comment, "update video of her getting snuggles please," while another user said, "If you dont go hug that dog I'm calling the police!"
See the cuteness below:
We hope you enjoyed watching these incredibly sweet and adorable doggos! Make sure to check back in next week for another cute animal video roundup!
Cover photo: Collage: Screenshot/TikTok/@bonniebluestaffy, @_mooselab, @milothegingerchi