Turtles take over Thai beaches thanks to coronavirus crisis
Koh Samui, Thailand - Animals keep benefiting from the coronavirus crisis. In 2020, this Thai island has seen a huge increase in the number of baby turtles who make it safely into the sea .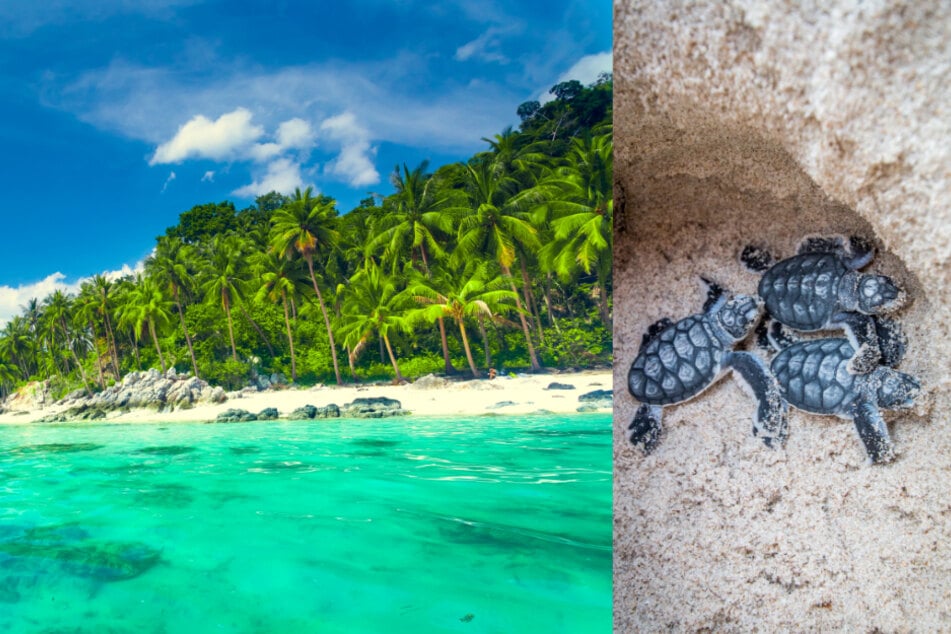 For years, Thailand's second largest island, Koh Samui, was  one of the most popular tourist hotspots in the Southeast Asian country.
The influx of visitors meant that nesting sea turtles gradually disappeared and the populations of other animal species also declined significantly.
However, conservationists are impressed by how quickly the wildlife of Koh Samui has recovered in the months of the coronavirus pandemic.
As the Guardian reports, the tropical island has once again become home to many turtles.
Since February, 838 baby turtles have made it over the sandy beaches of Ko Samui and into the sea - far more than in previous years.
"They look for areas that are calm and peaceful," says marine biologist Thepsuda Loyjiw, who works at the Banyan Tree resort.

By cultivating and planting special trees and bushes, he and other scientists want to make it even more comfortable for the turtles, who like to nest in the shade.
Climate change is a global threat to sea turtles
"Koh Samui was a completely different place 50 years ago," says Loyjiw: "It was only forests, coconut farms and there was no road." Now, in a good year, the island has more than two million visitors. Add to that other threats, such as poaching, pollution, and fishing nets.
The future of sea turtles is also threatened by climate change, as higher temperatures lead to rising sea levels, devastating storms and altered ocean currents that can damage the fragile coral reefs.
Not least of all, there is also growing concern about the impact of the climate crisis on the sex ratio of the turtles: the warmer the sand in which the eggs are buried, the more likely it is that the offspring will develop into females.

Animal welfare activists hope that the natural balance can now be restored. The pandemic has shown that Koh Samui can still be important nesting site for sea turtles.
Cover photo: Volodymyr Goinyk, Simon Eeman/123RF