Hairy Houdini: St. Louis Zoo's bear breaks free again!
St. Louis, Missouri - The St. Louis Zoo's Andean bear named Ben has become a real escape artist after the animal busted out of his enclosure for the second time this month!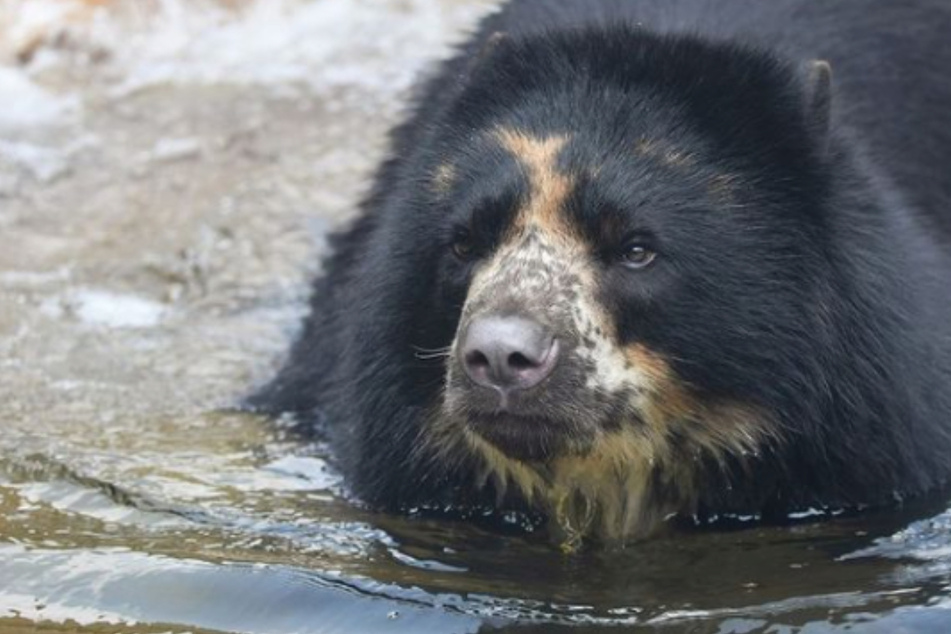 Ben's first escape was on February 7, according to a statement from the zoo.
The freckled cutie got out by "meddling with the steel mesh in just the right spot of the outdoor habitat, causing a cable to give way, which then allowed him to work his way out."
The runaway bear was quickly caught. The zoo's animal care team figured out what the problem was and responded by securing the animal's enclosure using cargo clips "rated at 450 pounds tensile strength." Sadly, "that wasn't enough for Ben," the zoo reported.
The bear broke free again around 1:00 PM on Thursday, February 23.
The zoo immediately and successfully activated its Animal Emergency Response protocol. "Guests and staff on grounds were quickly escorted into various indoor facilities while team members secured Ben, which took approximately 50 minutes from start to finish," the zoo said.
Luckily, no one was hurt while the bear was on the loose.
St. Louis Zoo's bear is young and adventurous
Per the St. Louis Zoo's statement, Ben is "young and adventurous," which is why he keeps testing the limits of his enclosure. The speckled bear is four years old.
After Ben's second escape, the zoo said they're working with the Association of Zoos & Aquariums' Bear Taxon Advisory Group to find alternative ways of securing his habitat.
Hopefully, the zoo has found a way to keep this escape artist inside his enclosure for good, while also providing him plenty of opportunities for play and adventure.
Cover photo: Screenshot/ Instagram/ St.LouisZoo