Vacationer discovers strange alien-like creatures on beach
Caernarfon, UK - While taking a walk on the beach, an English tourist was confronted with a scene that wouldn't be out of place in a sci-fi movie. The strange creatures he found are apparently worth a small fortune.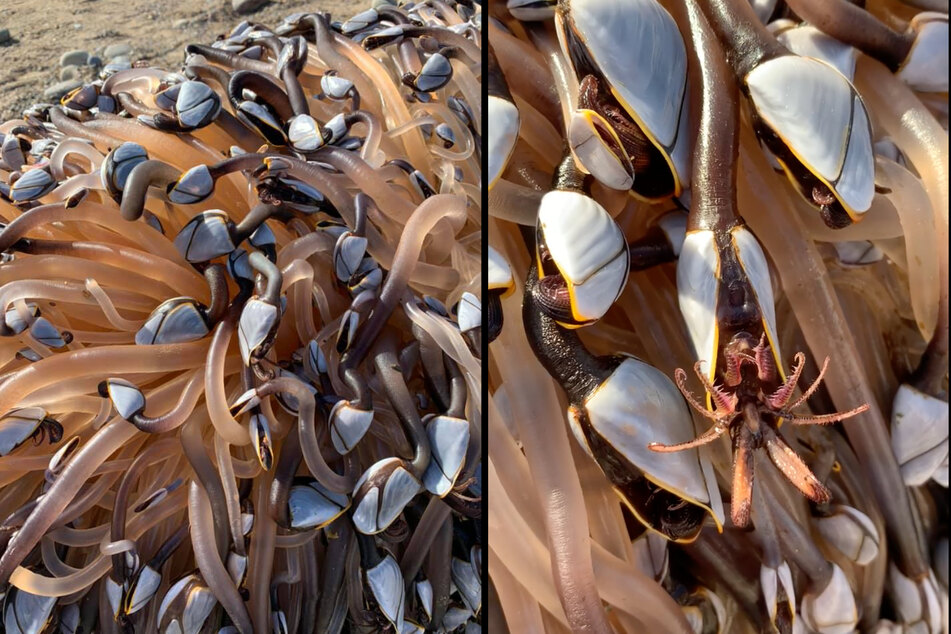 They look so unusual that Martyn Green might well have been asking himself whether they were real. The sight of thousands of tiny tentacles wasn't something the 47-year-old was expecting while he was exploring the beach in Caernafon.
Green was on a weekend vacation in northern Wales and stumbled upon something extremely rare.
The creatures had completely covered a log washed up on the shore. Among the pink tentacles, shells extend from long necks, and they occasionally open, revealing an even smaller octopus-like being. It looks a bit like the famous face-hugging monster from the Alien franchise.
Green told the Liverpool Echo: "It looked like something not of this world."
But not only are the sea animals very much of this world, they are also apparently worth a whole lot of money. 
Barnacles are a delicacy in Spain and Portugal
Daniel and his father quickly did some research on the internet and found out that the creatures are called Goosenecked Barnacles.
This rare species of marine life is considered a delicacy in Spain and Portugal. Barnacles are generally one of the most expensive foods in the world. Green says they cost about 25 pounds each ($32). The log they discovered would have had about 2,000 crustaceans hanging from it, so the whole things would have brought in about $64,000.
But the New Brighton man has no intention cashing in. He doesn't even want to reveal the exact location the treasure so that the barnacles can be left in peace.
Cover photo: facebook.com/martyn.green.904