Whale saviors dive to rescue a behemoth of the seas
Mallorca, Spain - This is no whale of a tale, just a wholesome rescue of one of the biggest animals in the ocean.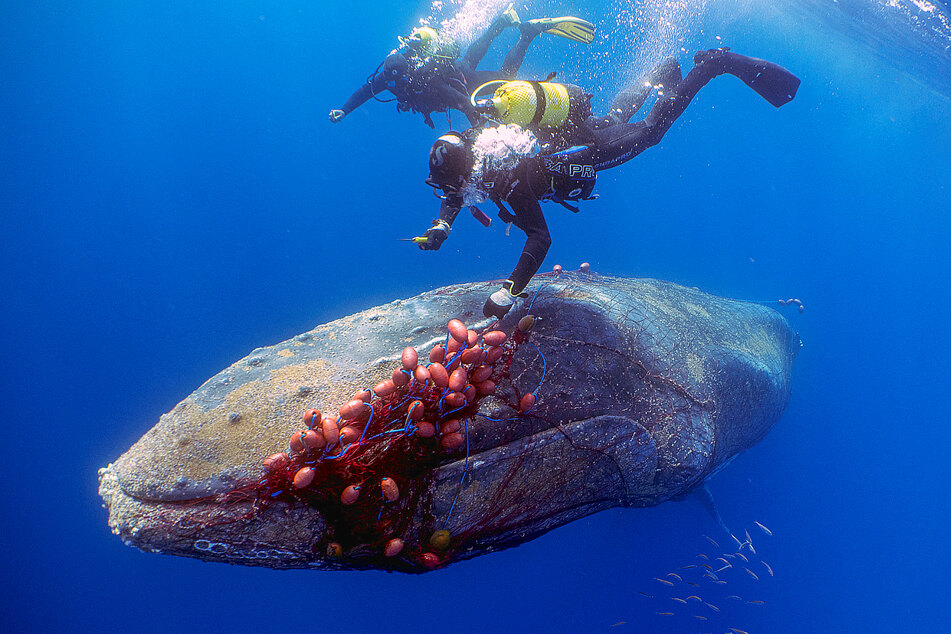 Divers off the coast of Spain hopped into the water to save a humpback whale wrapped in an illegal fishing net, according to Reuters.
The poor whale was wrapped in a net, and couldn't even open its mouth before the divers cut the net loose over the course of 45 minutes.
The animal rescue mission also turned into a birthday present – the "best ever" for one of the divers, marine biologist Gigi Torres.
She told Reuters about her experience rescuing the whale: "It was like out of this world, it was incredible, just incredible."
After being freed, the whale took a moment to collect its strength before swimming away.
Saving whales
The heroic deeds of Torres and the other divers is a heartwarming story for the weekend, but it also shines light on what else needs to be done in our oceans.
The only reason that whale was trapped in a fishing net in the first place is our appetite for fishy delights.
If we rope in the demand for fish, it would equal fewer nets in the ocean, and fewer whales or other sea creatures in need of saving.
Thanks to the heroic efforts of these divers, the giant of the depths is swimming out in the big old blue! Hopefully it doesn't have another run-in with fishing nets for the rest of its days.
Cover photo: REUTERS