Austin FC: Los Verdes drops "Say Gay" kit ahead of Pride
Austin, Texas – Austin FC fans don't shout "y'all means all" for nothing, and supporters group Los Verdes is doubling down on the inclusivity fun with a pride kit all its own.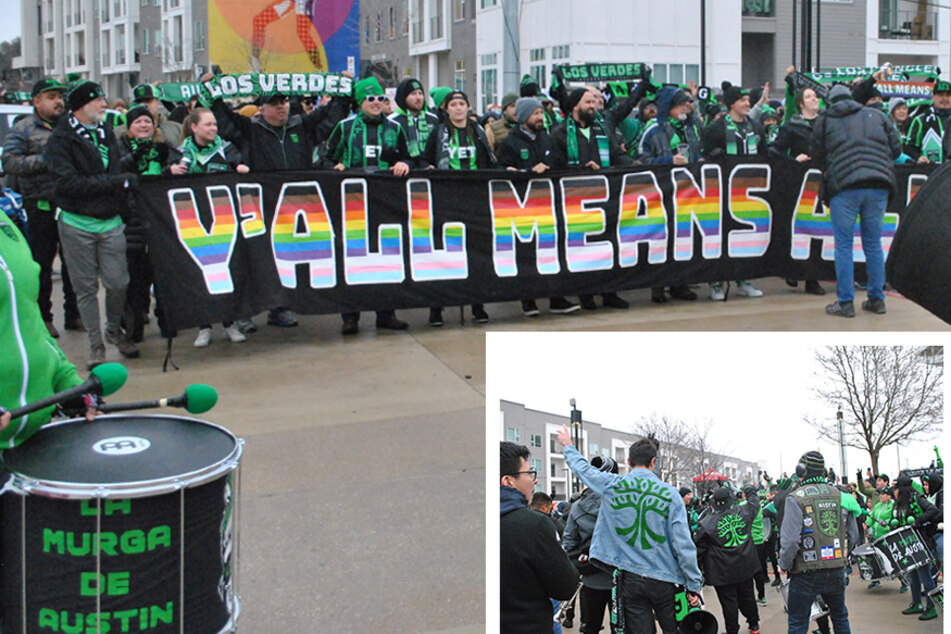 The jersey drop, which has been dubbed the Say Gay kit, comes one month before Pride begins, and serves as Los Verdes' first pride jersey.
"We believe that all persons should be able to live authentically no matter where they live. Show your love for our LGBTQIA+ family and wear the colors with Pride," the supporters group wrote on Instagram.
According to Los Verdes' website, the kit's name was inspired by "events taking place across this country", such as the "don't say gay" bill that was recently signed into law in Florida.
Not only can Austin FC fans show their support for the club and the LGBTQIA+ community with the new Say Gay kit, 50% of the proceeds from jersey sales will be donated to the Transgender Education Network of Texas (TENT).
TENT works "to halt discrimination through social, legislative, and corporate education," while also training allies and partners to affirm gender-nonconforming and transgender individuals in Texas.
The group's first-ever pride jersey was designed by Los Verdes member Jesse Sosa, and is currently available for pre-order through May 11, with kits shipping out at the beginning of June.
The jersey is available in three different cuts: youth, men's, and women's.
Show your Austin FC pride in the "y'all means all" way, and snag a Say Gay kit while you can!
Cover photo: Collage: Taylor Kamnetz