College basketball: Is Texas' Rodney Terry getting the full-time head coaching gig?
Austin, Texas - Now that the Texas men's basketball team has been knocked out of the NCAA Tournament after their Elite 8 loss to Miami, there's one question on Longhorns fans' minds: Will Rodney Terry be offered the head coaching gig moving forward?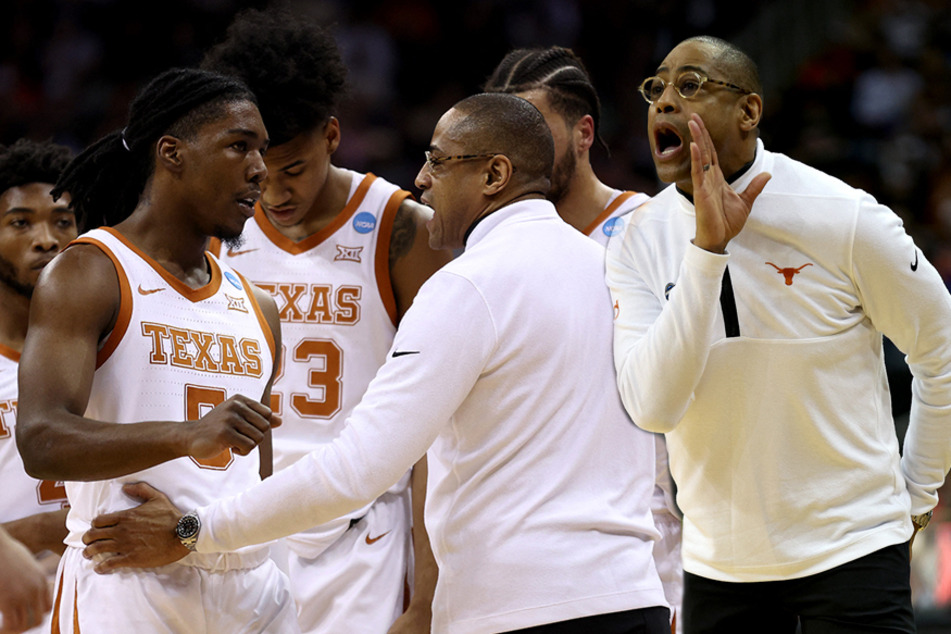 Given the hand Texas men's hoops was dealt mid-season due to the dramatic departure of former head coach Chris Beard due to an arrest on since-dropped felony domestic assault charges, the team's run in NCAA March Madness was nothing short of commendable.
While a portion of the credit can and should be directed towards the players for coming together to ball out for one another and the rest of Longhorn Nation, the majority of it belongs to coach Rodney Terry.
After stepping in as interim head coach amid Beard's departure, the once-assistant coach's bond with the men's basketball team and his dedication to the Texas hoops program was on full display during the Longhorns' post-game presser after getting knocked out on Sunday night.
While Texas has not officially given Terry the full-time head coaching gig, Horns 247 reported that if the university and Terry can reach an agreement, he may be named the head coach as soon as Tuesday.
Given that Terry managed to get the student-athletes' heads back in the game after losing their head coach in shocking fashion, went on to win the Big 12 Conference title, and made it to the Elite 8 in the NCAA Tournament for the first time since 2008, it's clear that he's proven no one deserves the job more than he does.
Former Texas basketball star Kevin Durant shows support for Rodney Terry
More than anything, he's proven to be successful as the Texas men's basketball head coach, a position former Longhorns star Kevin Durant recommended Terry for – who served as an assistant coach during Durant's time at UT – years ago.
The power forward recently reiterated his belief that Terry has done an "amazing job" with the team per ESPN, noting that "the program is in an amazing place."
Time will tell if the stars continue to align for Terry and the Texas men's basketball program.
Cover photo: collage: JAMIE SQUIRE / GETTY IMAGES NORTH AMERICA / GETTY IMAGES VIA AFP