NCAA Tournament: Texas Longhorns fans rage over controversial Elite 8 March Madness call
Las Vegas, Nevada - The NCAA Tournament's Elite Eight March Madness showdown on Sunday night between Texas and Miami will forever be remembered for a controversial officiating call that arguably decided the game's winner.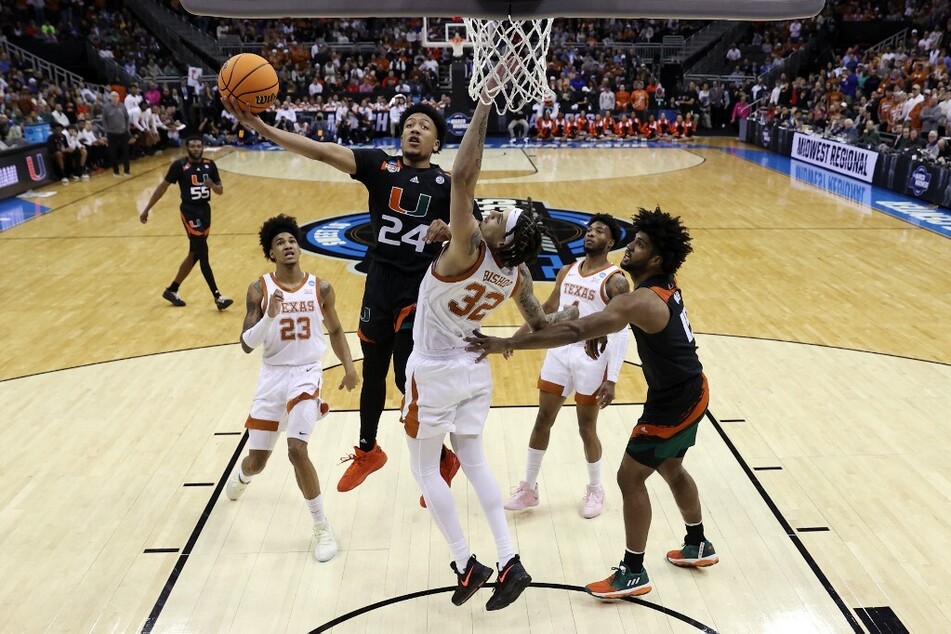 In their March Madness matchup against Miami, the Texas Longhorns led for most of the game, playing with a momentum that seemed impossible for the Hurricanes to stop!
That was, however, until Miami came back with a vengeance in the final 10 minutes, with the help of what many fans believe to be by way of the officials.
After a rather low fouling first half, the game referees became whistle-happy in the second half, calling a shocking 28 fouls - 23 on the Longhorns.
The most controversial call of the game came when Miami and Texas were tied 79-79 with one minute left on the clock.
The play in question included one Miami player jumping over the back of a Texas opponent, which the referees initially penalized as an over-the-back on Miami. But then, they changed the call as a foul on Texas.
The call change gave Miami the lead and ultimately changed the game's momentum, leading the Hurricanes to an 88-81 victory over the Longhorns.
College basketball fans rage over the controversal game-winning call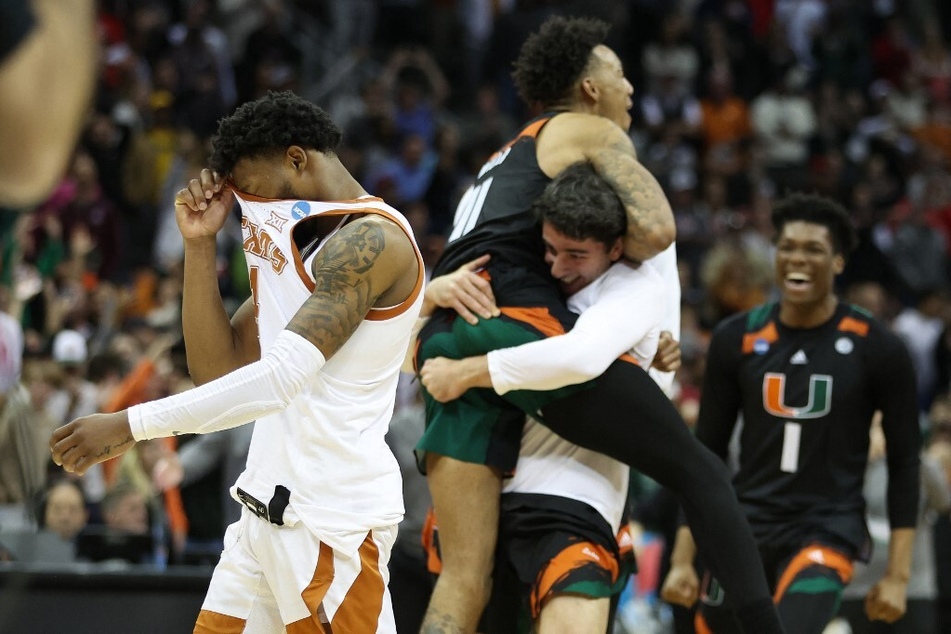 Low and behold, many college basketball fans are still furious over the controversial call and it propelling Miami into the Final Four.
"How is this not the classic over the back call? Wild overturn by the refs which sent Texas home. Wow!" one fan tweeted.
"Terrible call by the refs. Cunningham was boxing him out. Too many calls by refs today in crunch time. Narrative needs to change," another fan wrote.
"You take away free points from the refs, Miami loses this game easily. All the momentum Texas had, refs killed. Unbelievable," another fan wrote.
Following the win, Miami are now onto the Final Four for the first time in school history, and are set to take on the Connecticut Huskies for a chance at the national title.
Miami's showdown against Connecticut will be played on Saturday, April 1 at 8:49PM ET.
Cover photo: JAMIE SQUIRE / GETTY IMAGES NORTH AMERICA / GETTY IMAGES VIA AFP