Biden gives Covid pep talk to governors amid Omicron surge
Washington DC - President Joe Biden on Monday told governors from both parties to ask for federal help in the fight against Covid-19, as Omicron fuels an unprecedented surge in caseloads and a run on testing.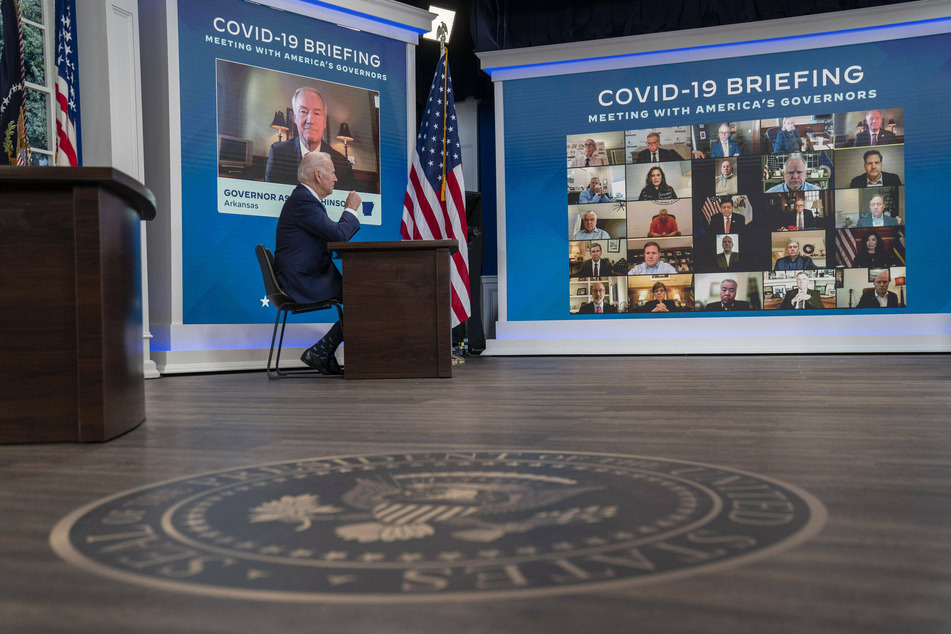 As the White House coronavirus task force held its latest meeting, Biden told leaders of 25 states that the federal government is anxious to help with testing and medical surge teams.
"If you need something, say something," the president said on a conference call with members of the National Governors Association. "We're going to have your backs any way we can."
Biden spoke amid case counts fueled by Omicron, which is much more transmissible than previous strains of Covid-19.
"Omicron is a cause for concern but not for panic," Biden said. "We know what it takes to keep people alive and keep schools and businesses open."
The seven-day average daily caseload has jumped above 200,000, even as some states are not reporting figures due to the holiday weekend. New York state recorded nearly 50,000 cases on Sunday alone.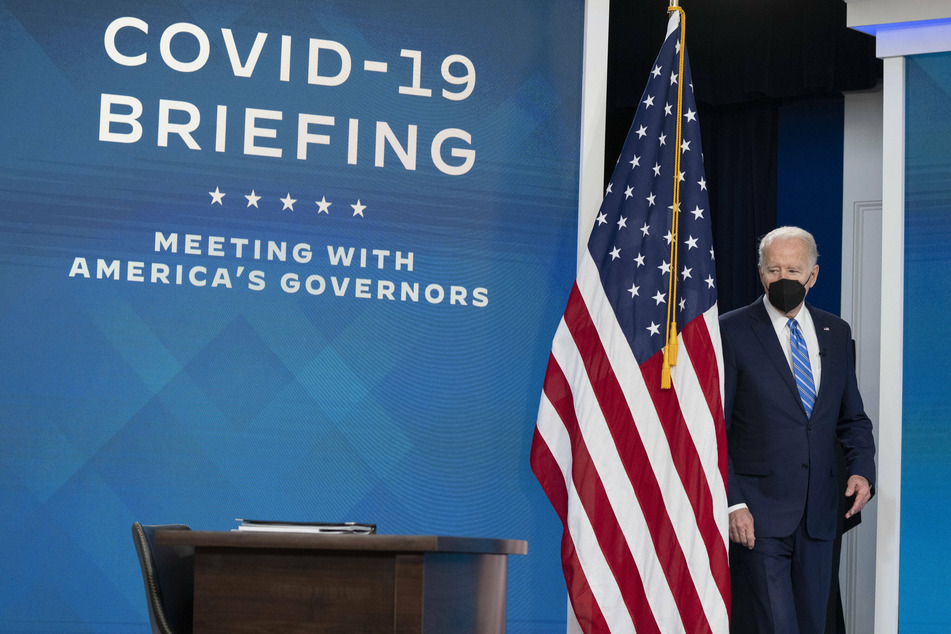 Dr. Fauci says Omicron numbers are encouraging and symptoms less severe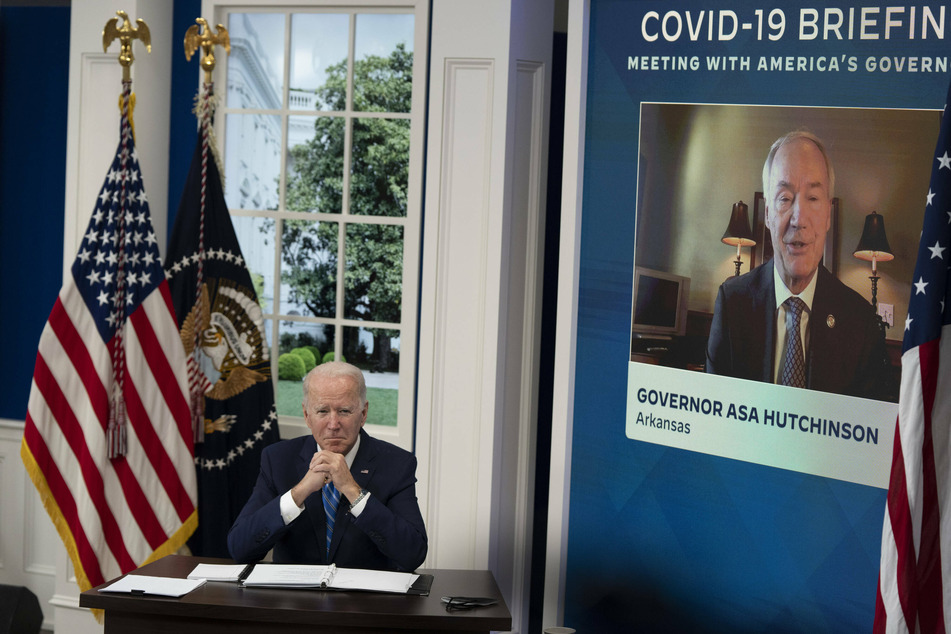 Dr. Anthony Fauci said numbers are sure to rise much higher as Omicron spreads, even with breakthrough cases among fully vaccinated people.
The pandemic leader said reports from South Africa, where Omicron was first identified, are encouraging in that the numbers have fallen quickly from their peak. It also appears to cause less serious symptoms.
"I do hope that we do have ... a diminution in the severity," Fauci said Monday on CNN . "But we still could have a surge on hospitals, particularly among the unvaccinated, which they're really worried about."
Fauci said fully vaccinated Americans can try to keep to a normal routine, but should avoid crowded New Year's parties.
"There will be other years to do that, but not this year," Fauci said.
Biden admitted to widespread shortages of testing as hourslong lines have been growing outside of clinics, especially in New York City and other hard-hit areas like Florida.
People hunting for at-home rapid tests have found mostly empty drugstore shelves, even as Biden vowed to get the first of 500 million tests available for Americans to order online available next month.
"Seeing how tough it was for people to get a test shows we have more work to do and we're doing it," Biden said.
Biden got a good reception from the two dozen-plus governors led by GOP Gov. Asa Hutchinson, R-Ark., despite a raft of policy disagreements over vaccine mandates and Covid-related restrictions.
Hutchinson praised Biden for his pre-Christmas speech that sought to lower the partisan political temperature around the pandemic response, and said the task force had responded to his request for more monoclonal antibody treatments.
"As we face Omicron we must work together more closely than ever," said Hutchinson, who is chair of the National Governors Association.
The president gave a shout-out to Gov. Phil Murphy, D-N.J., asking him: "All's well in N.J., I presume?"
"Amen, Mr. President," Murphy replied.
Cover photo: IMAGO/MediaPunch