Happy New Year! 2022 rings in with muted celebrations due to the pandemic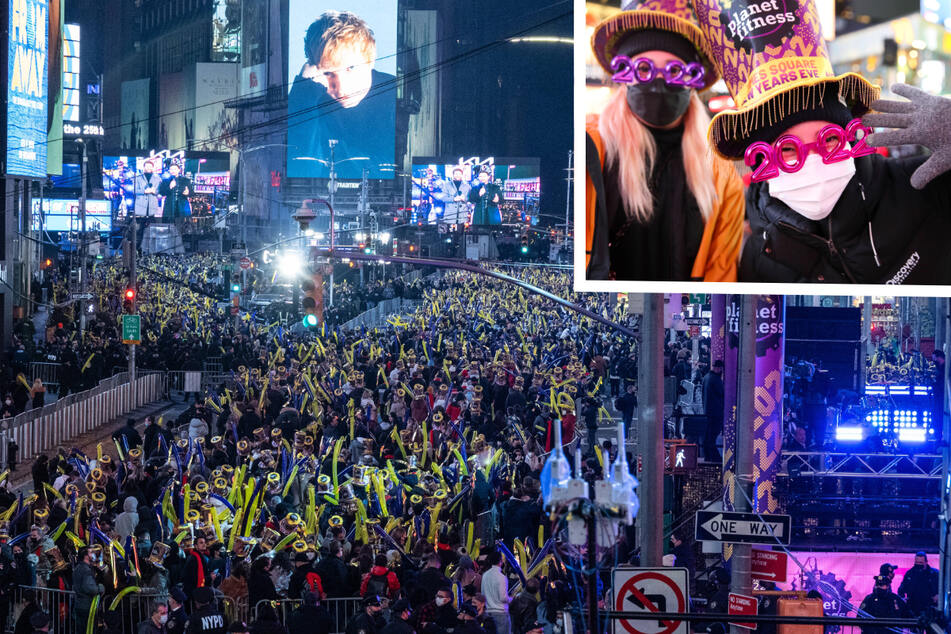 For the second year in a row, worldwide celebrations were cancelled or significantly scaled back due to Covid-19.
New York City still held its Ball Drop in Times Square but saw scheduled performers cancelling. A vaccinated and masked-up crowd of 15,000 expected performances by headliners KT Tunstall, LL Cool J, Chlöe, and Journey in Dick Clark's New Year's Rockin' Eve with Ryan Seacrest, the event's official TV broadcast. But both LL Cool J and Chlöe announced beforehand that they'd dropped out, with Cool J confirming he had tested positive for Covid.
Celebrations were carried out in Europe, where despite unseasonably mild weather, many large parties and fireworks displays were cancelled, for example in London and Paris, or scaled down considerably, like in Madrid.
In Berlin, there were no big fireworks display at the Brandenburg Gate and no party with hundreds of thousands of people, and just before midnight Berlin police called on people not to head to the landmark as crowds kept flocking to the area anyway.
In Rome, Italian police closed off some areas in the center of the city after fireworks were thrown at passersby near the Colosseum metro station, ANSA news agency reported, adding that no injuries were initially reported.
Millions of people in Moscow celebrated the New Year in freezing temperatures with fireworks in several places and no major coronavirus restrictions.
Thousands gathered at Moscow's famous Red Square, where the clock at the Kremlin struck 12 times to welcome the year 2022.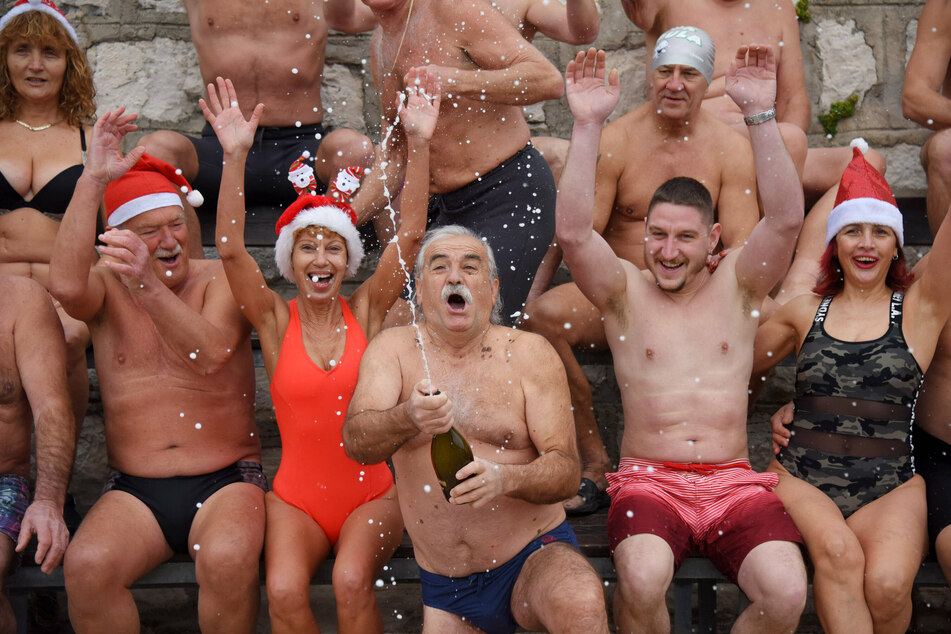 It takes 26 hours to celebrate New Year's around the world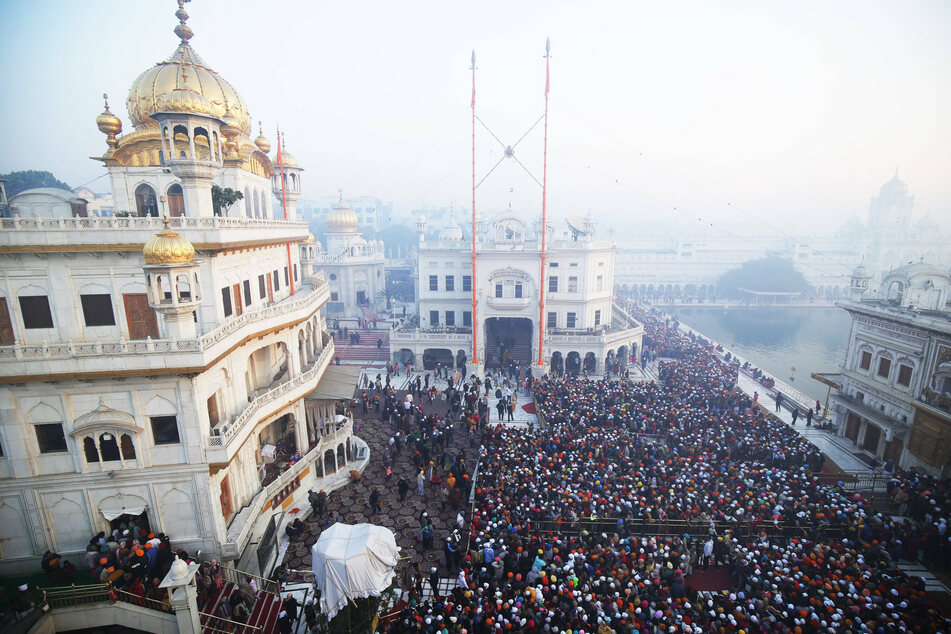 The new year began first for the inhabitants of the South Pacific islands of Samoa and Kiribati, and New Zealand following one hour later.
Fireworks were allowed in Samoa this year, unlike last year when bans applied. Meanwhile, in Tonga, the authorities continued to warn the public not to approach Hunga Tonga-Hunga Ha'apai volcano, which is spewing ash and gas into the air.
Sydney kicked off 2022 with six tons of colorful fireworks against the backdrop of the Harbor Bridge and Opera House, at a display ticket holders were able to attend. Pre-pandemic, the spectacle drew more than one million people every year but this year, the New South Wales region was the country's worst affected by the virus, due to the spread of the Omicron variant.
Taiwan's New Year's Eve fireworks display in Taipei, at one of the tallest buildings in the world, drew more than one million revelers, according to local media, as case numbers are relatively manageable.
Meanwhile, several cities in China cancelled firework displays and other large-scale festivities due to the pandemic, including Beijing and Wuhan. New Year's Eve is not a particularly important holiday for the Chinese, as the lunar new year begins later, triggering mass travel, although restrictions are also likely to apply this year.
But in Bangkok, tens of thousands of locals and tourists welcomed the New Year in Khaosan Road, famed for its hostels and clubs. Silent until recently, it resembled a street party as visitors flocked to celebrate. Attendees were able to drink, dance, and party as in pre-pandemic times after showing proof of vaccination, as Thailand's infection rate is relatively low despite the Omicron variant, with some 3,000 new cases recorded daily.
In Dubai, the world's tallest building, the 2,716-foot high Burj Khalifa hosted a fireworks display complete with a light and laser show.
It took 26 hours for the entire globe to ring in the new year. The uninhabited islets of Baker Island and Howland Island back in the Pacific were the last to hit midnight.
Cover photo: Collage: IMAGO/ZUMA Wire & Xinhua