Bella Thorne and her boyfriend get handsy in steamy beach workout
Tulum, Mexico - Bella Thorne is irresistible when she's working out in a sleek sports bra and short shorts – so much so that her boyfriend can't keep his hands off her!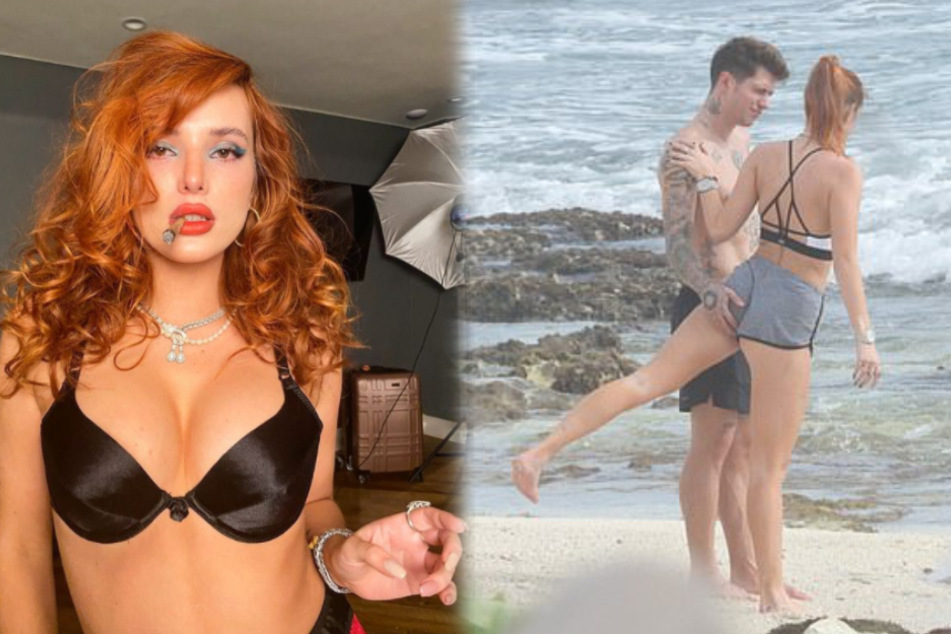 The former Disney star and her partner Benjamin Mascolo looked like they were enjoying themselves on Tulum beach on Mexico's Yucatán Peninsula.
But what would a beach vacation be without a few yoga poses?
Paparazzi shots prove that the young celebrity couple clearly had fun together.
Which is really no surprise because the couple is finally reunited after five months of separation.
Benjamin was in Italy, where he was born, when the coronavirus pandemic broke out, and he was unable to visit Bella in the US when air travel was suspended in March.
But now, as the Daily Mail reported, the two have been reunited and the 27-year-old singer can't keep his hands off Bella!
While the actor was doing yoga poses on the beach, Benjamin found his hands wandering downwards. He was probably just helping her keep her balance.
Then again, Bella's curves just seem to have that effect on people. After all, that's how she reportedly made over $1 million in just 24 hours on OnlyFans!
So what is Bella up to besides enjoying her dreamy vacation in Mexico? The actor is currently busy with post-production on the horror sequel The Babysitter 2.
Cover photo: Screenshots Twitter @thornecanada / Instagram @bellathorne