TikTok is swooning over Angel Reese's love story with Cam'Ron Fletcher
Baton Rouge, Louisiana - Like the hit film Love & Basketball, hoopers Angel Reese and boyfriend Cam'Ron Fletcher are a true basketball love story!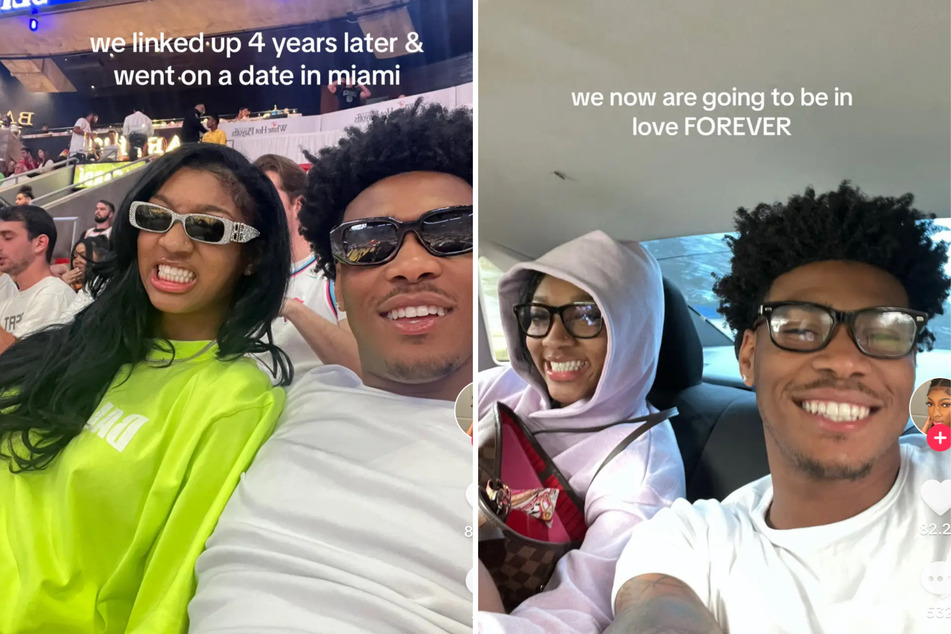 LSU star hooper Angel Reese and her man Cam'Ron Fletcher made waves when they officially announced their romantic relationship.
Now, Reese has fans swooning over their love on TikTok by sharing how the collegiate athletes' relationship came to be,
In a video montage captioned "a basketball love story," the national champion shared several snaps of her and her man while revealing hat she and Fletcher first met in August 2019 when they were sophomores in high school.
Years later, the hoopers linked up for a date in Miami, and now, Reese insists they're destined to be in love forever.
"Ian going nowhere," Fletcher wrote in the TikTok's comments section, to which Reese replied: "ik im hold you hostage."
Fans rave over Angel Reese and Cam'Ron Fletcher's relationship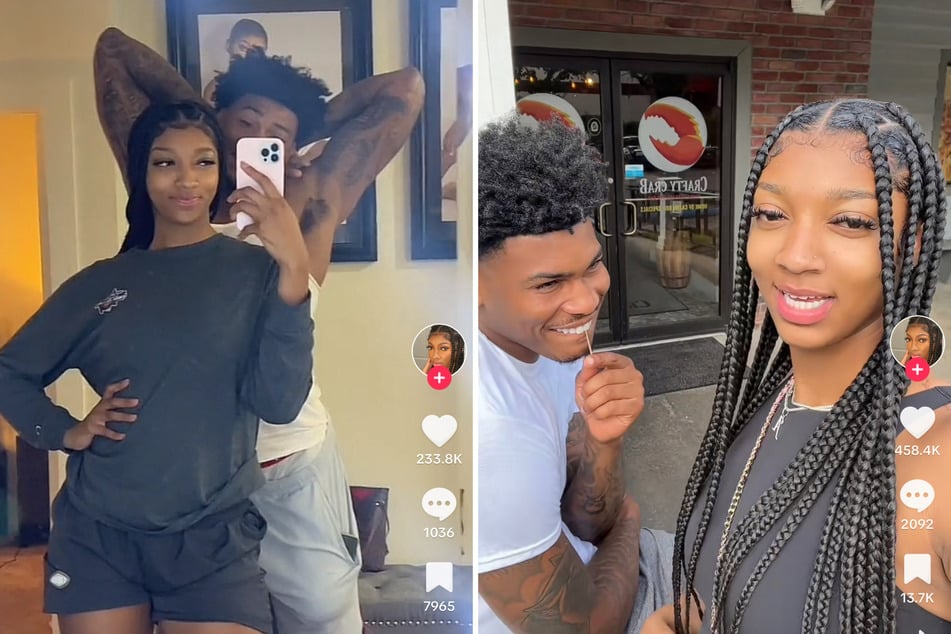 With nearly half a million views, fans are raving over Angel and Cam'Ron's Love & Basketball-inspired relationship.
"This is what u call right person RIGHT time," one fan wrote.
"yall was meant for each other," another said, leading Reese to reply: "Literally my person."
"We need more details friend," another begged.
"Speak it into existence and manifest it sis," another fan added.
It's obvious these two are deeply in love!
Cover photo: Collage: Screenshot / TikTok / Angelreese10