A Grande embarrassment: TikToker shares cringeworthy encounter with Ariana Grande
Orlando, Florida - This TikTok user's run-in with Ariana Grande might have been both one of the best and worst moments of his life!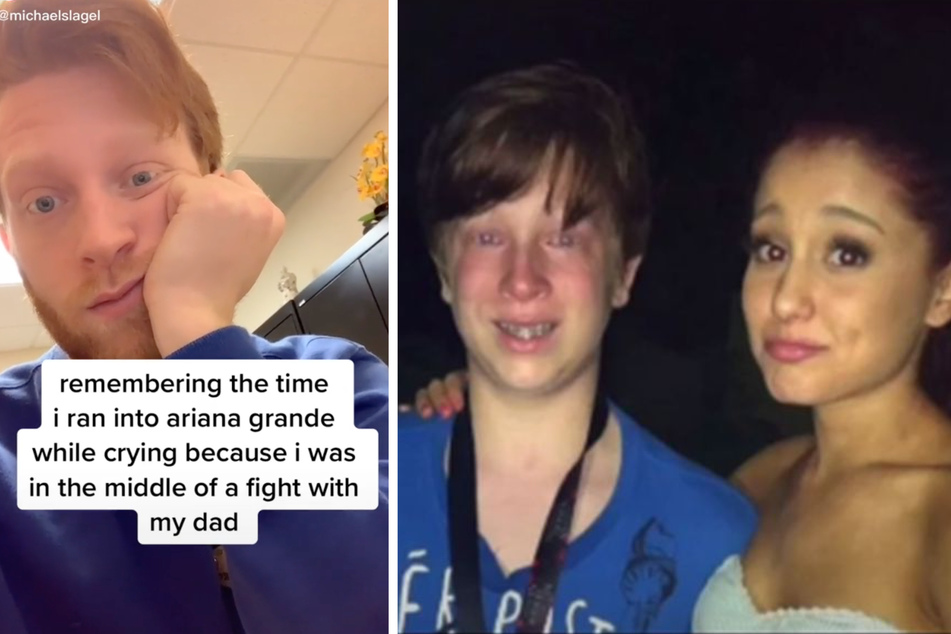 Michael Slagel posted a TikTok video of his chance encounter with the pop star in 2012, which was an embarrassing night that he will never forget.
In a follow-up video, he explained the full story of what happened that night.
The teenage boy had gotten into a huge fight with his dad that ended in tears as they were walking out of a concert that Grande had performed in.
When he saw the star also walking from the venue nearby, he jumped at the chance to meet her, despite his red and blotchy face from crying.
"Baby, are you ok?" he recounted that Grande said to him.
The two then snapped a hilariously pitiful photo that has gone on to gain internet infamy.
A sympathetic Grande puts on a pouty face for her young fan, while the boy looks equally star-struck and tear-stained.
The TikTok video of the photo's backstory has gained 14 million likes in just 24 hours. His original post of the photo also got 4 million likes.
TikToker Michael and his father have made up
Amused commenters said they were "howling" with laughter and wondered if the experience inspired Ariana's song No Tears Left to Cry.
"You can just tell Ariana is really trying her hardest not to smile - I don't blame her," one TikTok user wrote. "I've been laughing for the past ten minutes," commented an amused fan.
Another said: "Man didn't care that he was in a crisis, he wanted that pic!"
Michael said that he does not remember what he was arguing about with his father back then, but reassured his followers that everything is fine between them now.
Cover photo: TikTok/Screenshot/michaelslagel