She said yes! Ariana Grande is now happily engaged
Los Angeles, California - From 7 rings to an engagement ring: Ariana Grade just got engaged to her boyfriend and she couldn't be happier!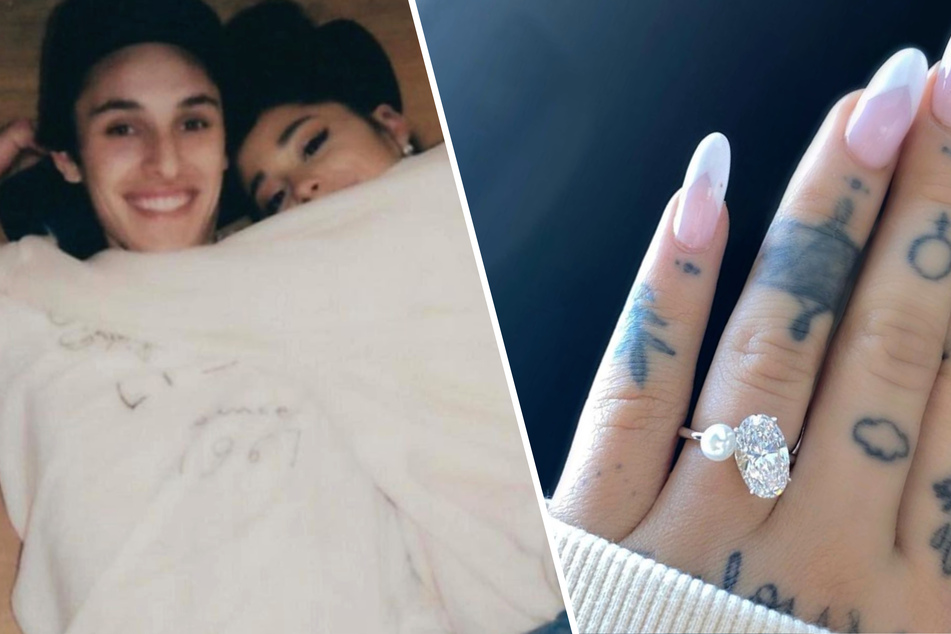 The 27-year-old broke the big news on Sunday with a series of pictures on her Instagram page.

The post features photos of her and her fiancé beaming as they lie in each other's arms.
"Forever and then some," the smitten singer wrote and she included a picture of her sparkling new engagement ring, a stunning and elegant piece.
So who is the lucky man who popped the question to Ariana? Dalton Gomez (25) is a fresh-faced real estate agent who captured her heart. The two have been together since January.
Fiancé Dalton Gomez features in the music video for Ariana's hit Stuck with U
Up until now, the happy couple insisted on keeping things as private as possible. One exception is the music video for Ariana's Stuck with U. Towards the end of the clip, which was released in May and consists of footage sent in by quarantining fans and celebrities, Dalton Gomez makes an appearance as he slow dances together with Ariana in their bedroom.
It was one of a few hints that their relationship was getting serious, after they were first seen together in February.
Cover photo: Instagram/Screenshot/arianagrande