Ashley Graham flashes Instagram followers and reveals an industry trick
Los Angeles, California - Ashley Graham is known for being open and honest about her body and the fashion industry. Now she's taken this honesty one step further by flashing fans and showing off a tick of the trade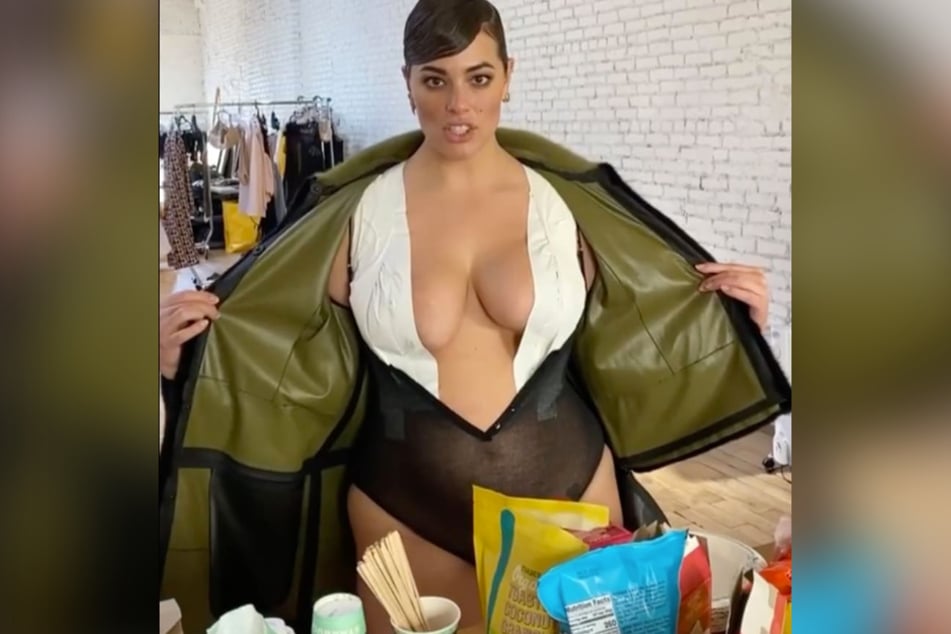 The plus-size model knows how to flaunt her curves on both the catwalk and Instagram.

Ashley is gorgeous in every picture. But in her professional shots everything is always in exactly the right place and there's a reason for that.
In her latest Instagram post, the 33-year-old model gives fans a glimpse into the tricks of the fashion world – by flashing them!
The pictures in the post were taken at a Vogue photoshoot. In the second picture she's in a stunning calf-length black and green fur coat, but she isn't wearing anything to cover her chest and the coat cascades off her ample chest.
Some fans might be glued to her curves but other more critical viewers might wonder how Ashley makes sure to avoid wardrobe malfunctions with a coat that barely covers her breasts. The third part of the post answers these fans' questions.
The trick to keeping her "girls" in place is much less glamorous than the sexy snapshot would suggest.
Ashley Graham flashes fans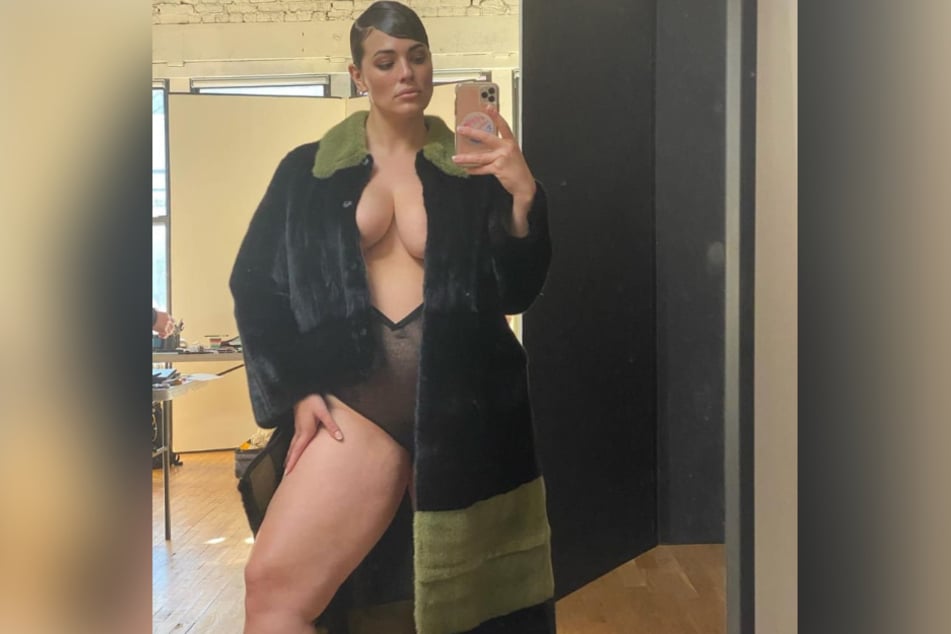 In the short clip, the brunette opens her coat as she mouths the word "Fashion" and reveals what's holding her bust in place: lots of tape.

The clip itself is hysterical and everyone loves it. The comments are littered with hearts, smiles, and flame emoji's as well as single words of praises like "queen," "hot," and "gorgeous."
Some fans expressed their enjoyment by leaving laughing smiles. "You too funny," wrote one commentator. "Just choked on a pistachio! It was worth it..." wrote another.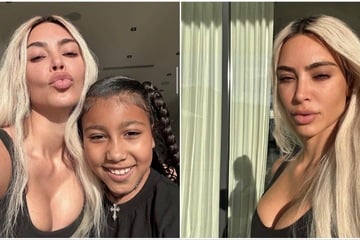 Other Instagram commentors were shocked by the fact that models use tape to avoid nip slips. "So, is that how they keep wardrobe malfunctions from happening during shoot? A lot of tape?"
Others were less shocked by the reveal and more worried about the pain involved when removing the boob tape.
One user really summed up the appreciation that Ashley's fans have for her honesty: "That reveal was amazing! People do not realize how many random things are applied to make a look picture perfect. So much tape!!! Gravity is a b**** and it affects us all lol"
As always, Ashley Graham remains committed to body positivity and truth in the fashion industry – as well as approaching everything with a sense of humor!
Cover photo: instagram.com/ashleygraham/