Baby news: Meghan Trainor gives birth to her first son!
Los Angeles, California - Meghan Trainor has become a mom for the first time!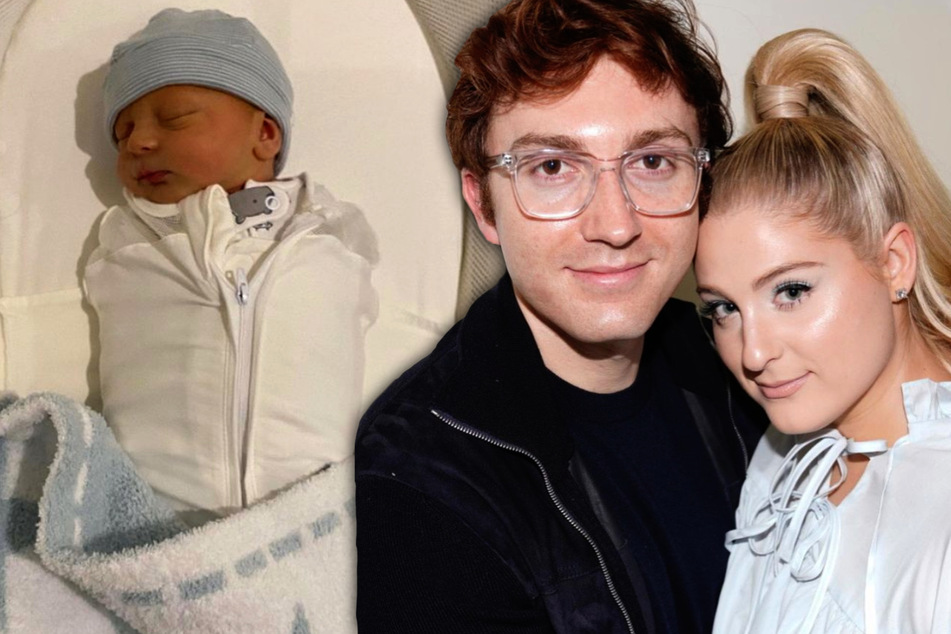 In October, she and her actor husband Daryl Sabara (28) shared the exciting news with the world: they were expecting their first child together!
And now the time has finally come. The 28-year-old and her loving husband held their little boy for the first time.
She broke the news to her fans on Sunday on Instagram, posting several picture of son Ryan in his crib and his parent's arms.
"This sweet baby boy's due date was today on Valentine's Day. We got to meet him Monday, Feb 8th," Trainor wrote joyfully. "We are so in love!"
She went on to thank her husband for "the best Valentine's gift ever!" who also took to his account to share that he was "beyond grateful" for his wife for bringing Ryan into their world.
The award-winning singer Meghan Trainor and the Spy Kids actor Daryl Sabara have been in a loving relationship for more than four years. On Christmas 2018 they finally tied the knot.
Meghan Trainor announces the baby news on Instagram
Trainor rose to worldwide fame in 2014 with her hit song All About That Bass. In Last October, she released her fourth album called A Very Trainor Christmas.
Cover photo: Instagram/Screenshot/darylsabara (2)