Billie Eilish confesses she used a body double at Coachella!
Indio, California - Pop star Billie Eilish has revealed her secret method to wandering around music festivals unnoticed.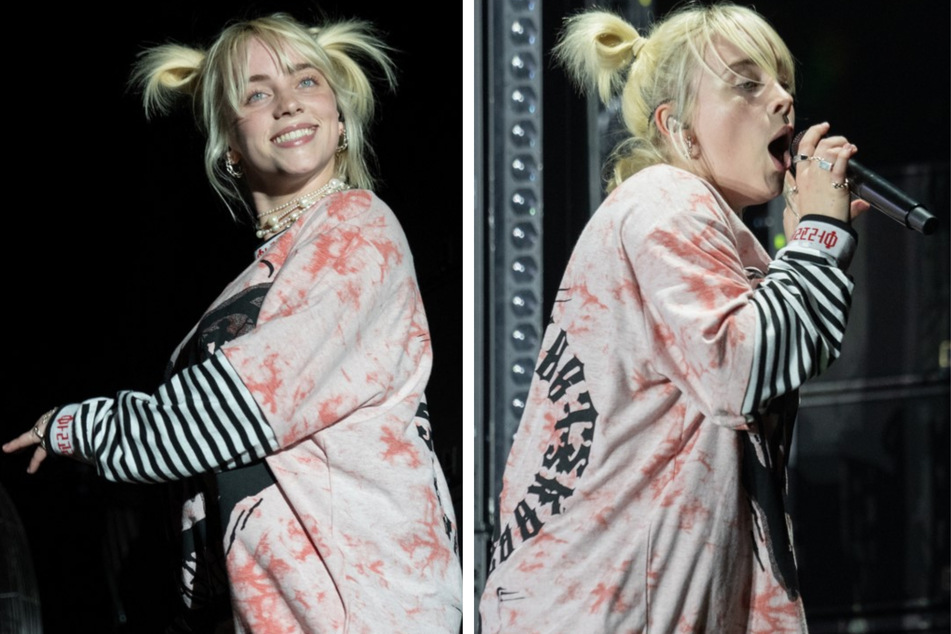 During an interview on The Matt Wilkinson Show on Tuesday, the singer casually dropped that she used one of her backup dancers as a decoy at the Coachella music festival back in April, where she headlined the Saturday night lineup.
"I had a body double, one of my dancers," she explained. "I dressed her up in a show look that I had worn before. We got a black wig and we put buns in it, and we gave her a mask and sunglasses, and she wore my shoes and my socks.
"I put her up at the back of the stage, and she stood there while the lights went on and everybody thought it was me. And nobody ever knew it wasn't me, literally nobody knew!"
Billie went on to say that as her doppelgänger distracted the crowd, she put on a black coat, hood, glasses, and a traffic vest.
She didn't make clear exactly what she did while in disguise, but it's fun to imagine that she got to dig on all the sights and sounds Coachella has to offer in peace.
Cover photo: Collage: SUZANNE CORDEIRO / AFP