Coachella Weekend 1: Hottest highlights and a cryptic Kanye banner
Indio, California - The 2022 Coachella Music and Arts festival finally arrived this weekend. Here are some of the hottest highlights and weirdest moments from the event's first weekend.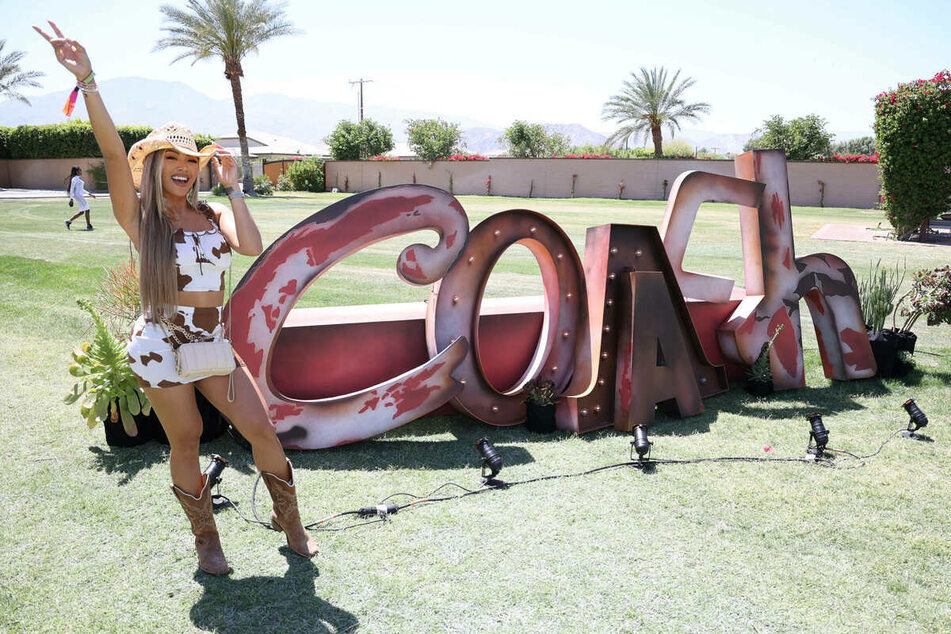 Coachella, since it's inception in 1999, has become one of the biggest music and art festivals to take place each year in the US – inspiring trends in pop culture, fashion, and recording artists alike.
As Covid-19 came into the picture in 2020, ruining pretty much everything the world over, the fest had no choice but to take a hiatus.
After two years without it, Coachella has finally come back with a vengeance.
To say that anticipation has been high for this year's event would be an understatement. The lineup is packed with a ton of heavy hitters, and there have been more controversies leading up to the festivities than music fans could shake a stick at.
Between issues with Covid-19 protocols, beef between headliners, last minute lineup additions and replacements, rumors of Travis Scott making an appearance after being dropped from the fest, and Kanye dropping out last minute – the hype train has been insane.
If you weren't able to attend, don't worry – we've got you covered. Here are the stand-out moments from Coachella's first weekend.
Coachella headliners bring the ruckus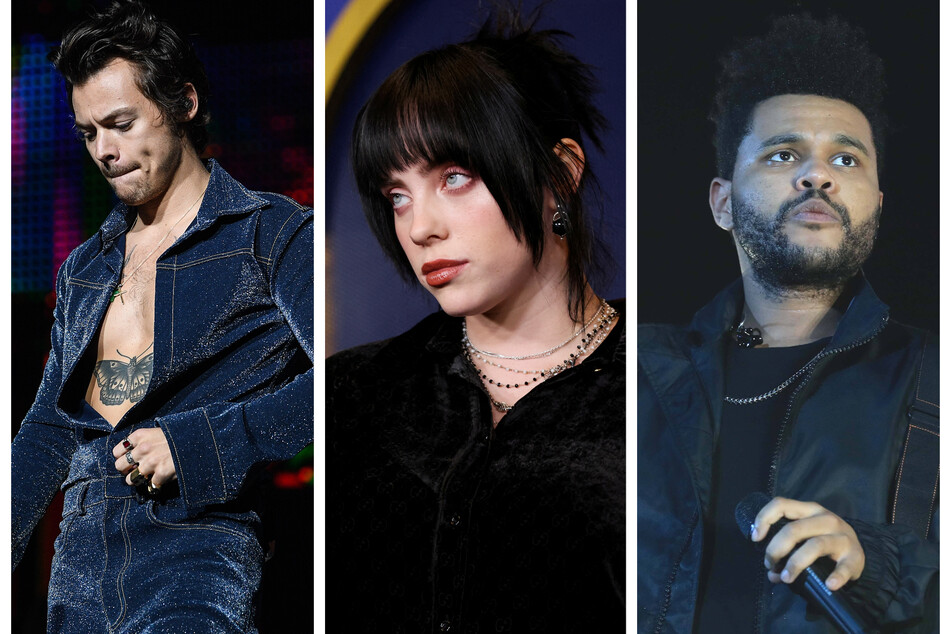 The opening night headline slot was given to Harry Styles, who donned a sequined jumpsuit and performed two new songs from his upcoming record Harry's House, which drops on May 20.
What really blew attendees away was Style's throwback decision to bring out Shania Twain to perform a duet of her hit song Man, I Feel Like a Woman.
"Now I have to tell you, in the car with my mother as a child, this lady taught me to sing," Styles said regarding Twain. "She also taught me that men are trash. But to you, for the memories you gave me with my mother, I'm forever grateful."
Billie Eilish held it down on night two, her second Coachella performance since her debut back in 2019, making her the youngest performer ever to be billed as a headliner for the fest.
She had a lot to say to the crowd on Saturday night, letting everyone know that her rapid rise to superstardom still feels surreal.
"I'm so f***ing grateful that I'm here, and that you guys are all here," Eilish said. "This is such a dream come true. I feel crazy."
She brought out Khalid, Damon Albarn of the Gorillaz, Posdnuos of De La Soul, and her brother Finneas as surprise guests. Before leaving the stage, she said, "Thank you, Coachella. I'm sorry I'm not Beyoncé. I love you, good night!"
After Kanye ghosted the fest only days before it kicked off, his headlining spot for Sunday night was immediately replaced with a joint performance from The Weeknd and Swedish House Mafia (SHM). Most of the set was full of the biggest hits from The Weeknd's catalog and new tracks from his latest record, Dawn FM. He also performed a handful of covers, including – in a bold nod to the absentee – Kanye's song Hurricane from his first Donda album.
SHM helped close the set out, performing their song Moth to a Flame – which features The Weekend – from their latest album.
Who knows what else these headliners have in store for weekend two's performances.
Notable performances, weird moments, and a cryptic Kanye message
Of the weekend's most notable performances, singer Anita took the stage Friday, becoming the first Brazilian solo artist to ever do so at the fest. To ring in the occasion, she was joined by Diplo, Saweetie, and Snoop Dogg.
That same day, Daniel Caesar surprised the crowd by bringing out Justin Bieber to perform a duet of their song Peaches. Bieber was shirtless, flaunting a body that makes most guys feel inferior and insecure.
Post Malone performed on Saturday, giving an emotional speech to fans, stating, "The most important f***ing thing is to spread love everywhere you go." He was joined onstage by Quavo of Migos.
The band Surf Curse unforgettably performed dressed as Dorothy and the gang from the classic film The Wizard of Oz.
Doja Cat, who recently pledged to quit making music, paused her set Sunday night to tell the crowd to ... not ever quit. "Coachella, don't give up. Don't quit. Believe in yourself. I love you," she said. Perhaps her words, along with a performance of a new song called Vegas during her set, might be signs that she is changing her tune on leaving the biz.
Yet debatably the weirdest moment came towards the weekend's end on Sunday afternoon, when a mysterious plane flew over the fest displaying a banner that read, "Kanye was busy minting Catalina whales."
No one knows exactly what the message means, or if Ye is somehow behind it. According to the Catalina Whale Mixer twitter, they are "a Web3 global entertainment franchise, created with you and for you" – but most are still baffled by the cryptic MO.
Be sure to watch the official Coachella YouTube page for the livefeed of the festival's second weekend, taking place April 22 to 24.
Cover photo: Screenshot/Instagram/__thelittleguy