"Ouch!" Billie Eilish "ate s**t" during headlining Coachella set
Indio, California – The California crowd saw a slight snafu on Saturday night when Coachella's youngest headliner ever took the reins.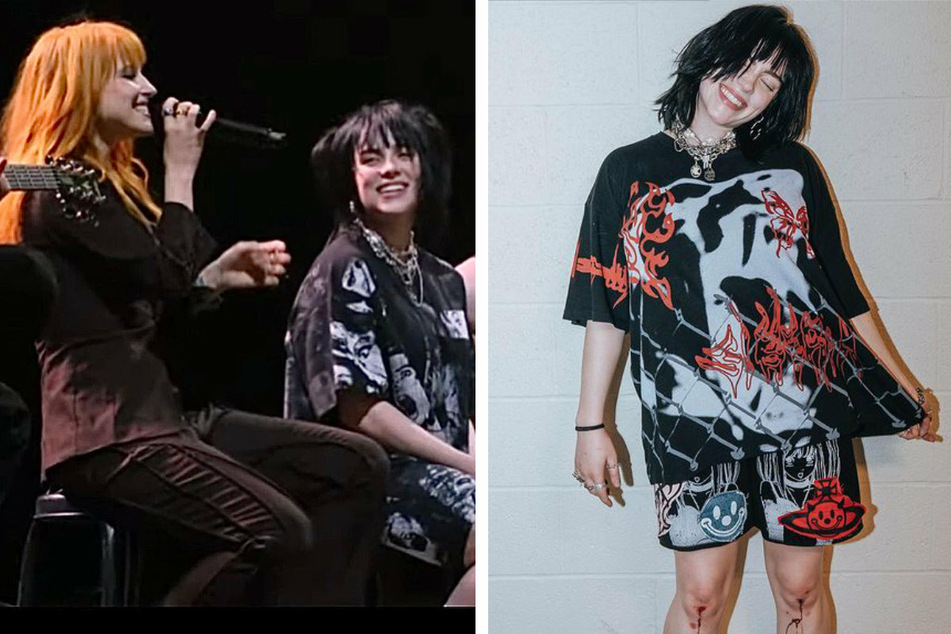 Billie Eilish told fans that she "ate s***" after tripping and "falling on her face" during her weekend two set at the famed music festival.
After finishing her song Getting Older, the 20-year-old was heard falling as the lights went dark.
"I just ate s***," she said afterwards. "Ouch! You guys, I just ate a** up here."
"It was dark," she continued. "Ouch! I tripped on the f***ing fire thing ... Ow!"
After performing another song, Eilish again addressed the mishap.
"You guys, I seriously ate s**t. Seriously. It was pitch black. You see that square? This f***ing thing? I went 'de-de-de-de-de' and fell onto my face."
She then joined chants from the crowd of "F**k the square."
The pop star kept this weekend's Coachella cameos coming by bringing out Hayley Williams of Paramore to sing an acoustic version of the classic 2007 hit, Misery Business.
"This is my first Coachella, whoa," Williams said when she joined Eilish onstage and took in the moment. "Thanks for sharing this with me. This is sick!"
Eilish added a lower harmony line to Williams' pitch-perfect melody – and god, it just felt so good.
"Oh my f***ing god," Eilish said after the duet. "Absolutely what on earth could be cooler than that?"
It summed up Eilish's time ruling the Coachella stage in her most iconic performance to date– trip up and all.
Cover photo: Collage: Instagram/paramoreisoureverything & billieeilish