Billie Eilish's secret tattoos have finally been revealed!
Los Angeles, California - Billie Eilish has gone back on her promise to never let fans see her ink in the latest issue of Rolling Stone, in which the singer revealed her two tattoos!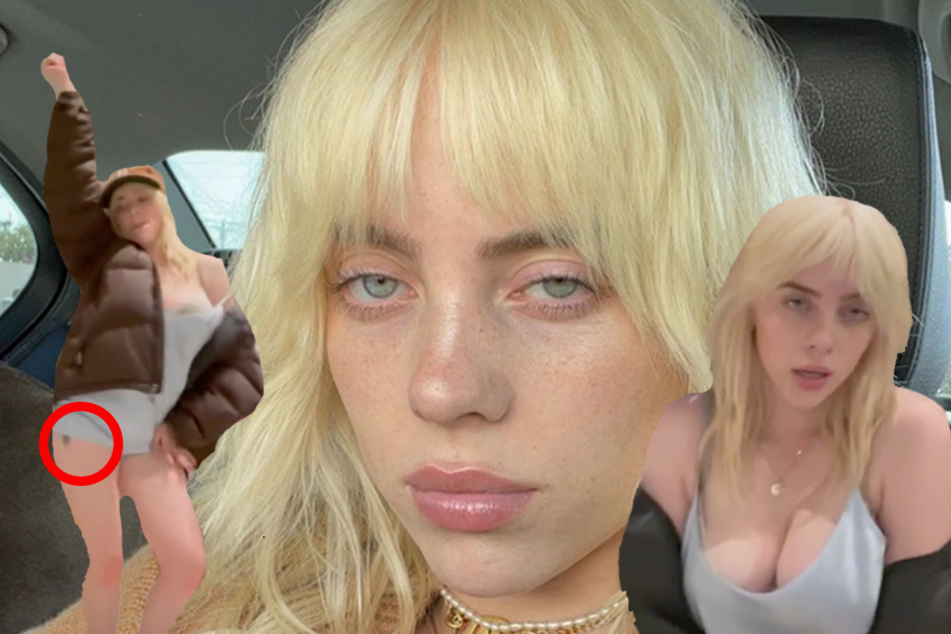 Since Eilish posted photos on Instagram from her Vogue cover shoot in May, fans have been discussing what seemed to be two different, partially-covered tattoos.
Per usual, Eilish ignored the conversations on social media and numerous articles trying to pinpoint exactly what each hidden tattoo might be.

But in the latest issue of Rolling Stone, which Eilish graced the cover of, the Grammy-winning music artist's tattoos were revealed, something she swore fans would never see.
The first tattoo Eilish got was the day after she won five Grammy Awards at the 2020 Grammys, and It's quite literally a shout-out to herself. The 18-year-old opted to get "Eilish" tattooed in the middle of her chest in black Gothic font.
In November 2020, Eilish scratched her tattoo itch yet again, this time getting a giant black dragon on her right thigh.

The Los Angeles, California native has become a professional at hiding out from the paparazzi by simply not leaving her house, dressing in baggy clothes and low hats, and various other tactics to avoid the public eye.
But Eilish wants everyone to know that, no matter how much she gives away about herself in interviews and snapshots, the deeper things will always remain hidden.
"I have such a loud personality that makes people feel like they know everything about me and they literally don't at all," she told Rolling Stone.
When she wasn't getting inked, Eilish was hard at work on her second studio album, Happier Than Ever, which is set to be released on July 30.
Cover photo: Collage: Screenshot / Instagram / billieeilish / TikTok / billieeilish