Britney Spears' Hold Me Closer comeback has the world in its feels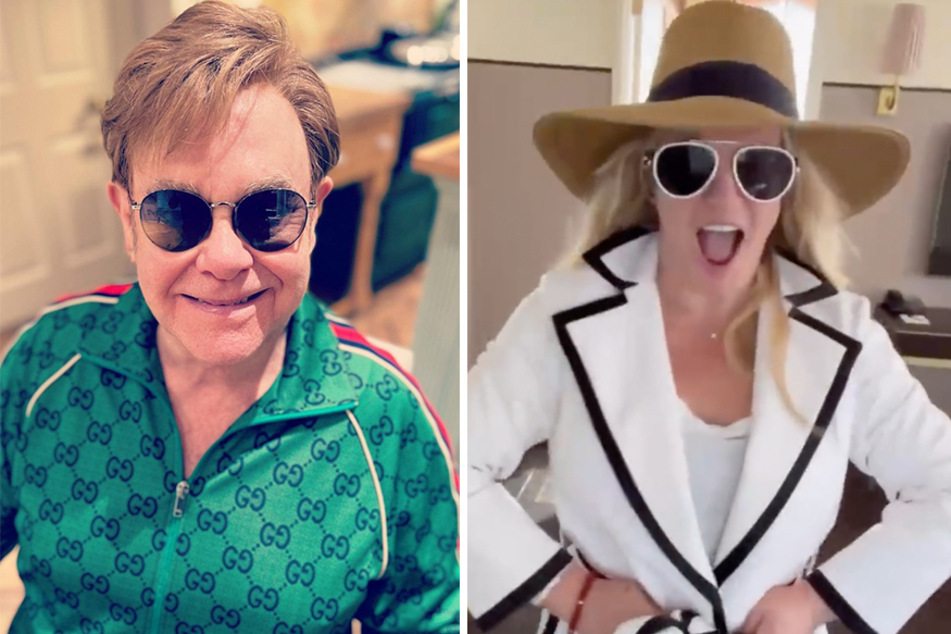 If there were any doubts that Spears was the princess of pop music, those are surely long gone with the release of Hold Me Closer alongside the legendary Sir Elton John.
The song is a take on the 75-year-old's 1971 hit song Tiny Dancer, but with a poppy electronic twist, fresh lyrics, and harmonious vocals by the Overprotected singer. It's been six years since Spears has recorded new music, and the release of Hold Me Closer marks her first time putting out new material since the termination of her 13-year conservatorship.
Given everything the star's endured throughout her fight for freedom, the song's release seems to be getting everyone in their feels including celebs like Drew Barrymore and Brit's longtime friend, Paris Hilton.
Hilton showed her utter joy about Spears' musical return in a TikTok where she's seen dancing around a pink Bentley with on-screen text declaring her excitement: "yaaass Britney the queen is back," followed by "so proud of my sis!"
In a video of her own, Barrymore is seen tearing up while listening to John and Spears' collab. And honestly, we've never related to a video posted by the actor more.
Clearly, the world has taken notice of the banger that is Hold Me Closer as the song has reached #1 on iTunes charts in numerous countries, leading to a hilarious exchange with her TV host friend.
Drew Barrymore showers Spears with love: "F**k yes!"
Not being one to miss out on a chance to hype up the Piece of Me singer, Barrymore reportedly sent a personalized congratulatory message Spears' way: "F**k yes! Couldn't send it in a text because it's too f**king important. Number one in 33 countries," she says before screaming at the top of her lungs.
The 40-year-old responded to her TV host pal with a video message of gratitude: "Hello crazy, sexy woman, I really needed to hear that this morning. I'm kind of proud, too, and excited."
We're just as stoked about the song's release and can't wait to see what the princess of pop might have coming. Who knows, maybe we'll even get a Hold Me Closer music video starring both musical icons!
Cover photo: Collage: Screenshot/Instagram/eltonjohn/Twitter/britneyspears