Bronny James breaks the internet with his McDonald All-American performance
Houston, Texas - With his NBA champion father LeBron James sitting courtside, Bronny James made a superstar appearance in the McDonald's All-American game on Tuesday night, earning rave reviews from the basketball world!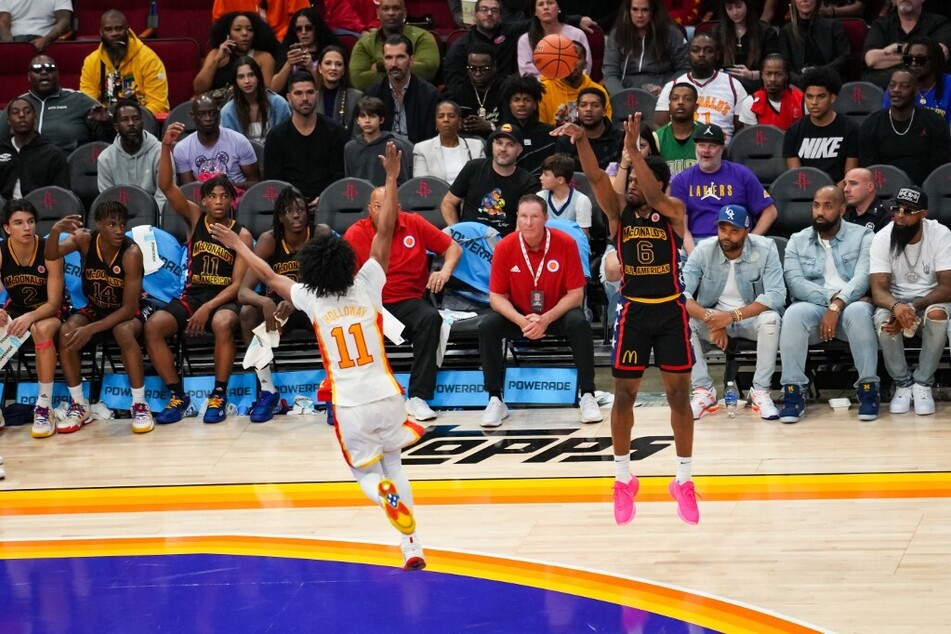 Of all the basketball players participating in the 2023 McDonald's All-American Game, Bronny arguably had the most to prove.
As the highest-paid student athlete in the nation, and heir to arguably the greatest basketball player ever, the spotlight couldn't have shone brighter on the high-school senior.
While the young hooper has had accusations of nepotism thrown at him before, on Tuesday night, Bronny made sure to let his skills do the talking.
The combo guard impressed on the hardwood, scoring 15 points on 5-for-8 shooting – all five baskets from the deep – in the East's 109-106 victory over his West team.
Bronny James draws rave reviews
As per usual, Bronny's performance on the court lit up social media.
"Watching yo son this close to the NBA while still being one of the best players in the NBA gotta be a crazy feeling," one fan tweeted.
"BRONNY JAMES IS HIM," another user wrote.
"Bronny James is underrated at this point .legit 3 pt shooter unlike lebron and has lebron's athleticism," a third gushed.
Following the buzzing headlines over his performance in the McDonald All-American game, Bronny made gave his already huge name, image, and likeness net (NIL) valuation a huge boost.
The son of the only active NBA billionaire has a NIL worth reportedly hovering around $7.2 million.
Bronny is still undecided on his future in college basketball, which will be the next phase in his career before he becomes the hottest prospect in the 2024 NBA Draft.
Cover photo: ALEX BIERENS DE HAAN / GETTY IMAGES NORTH AMERICA / GETTY IMAGES VIA AFP