Bronny James fuels rumors of USC college basketball commitment
Los Angeles, California - Can Bronny James just make his USC pledge public already?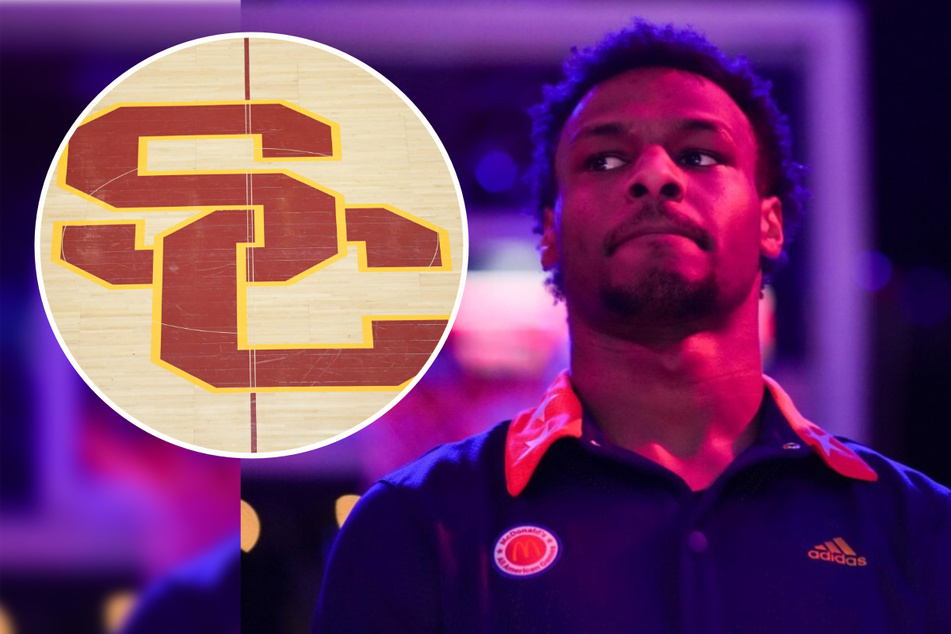 Bronny is set to announce his decision on his college basketball future any day now.
The son of Los Angeles Lakers star LeBron James has until May 17 to sign with a college program. Otherwise, he will have to choose to play professionally for NBA G-League Ignite or overseas.
Last week, speculation about his possible commitment to USC grew after several guards suddenly dropped from the program.
Now, fans are even more convinced that the younger James will become a Trojan, as Bronny's company at the Lakers playoff game against the Memphis Grizzlies added gallons of fuel to the USC speculation fire!
The James family was seated just one row above USC Assistant Athletic Director and Director of Player Relations Gavin Morris, who also serves as one of USC's top recruiters.
Just two rows away from Bronny was USC's beloved football head coach, Lincoln Riley, so is this the confirmation fans have been waiting for?
College hoops fans believe Bronny James will commit to USC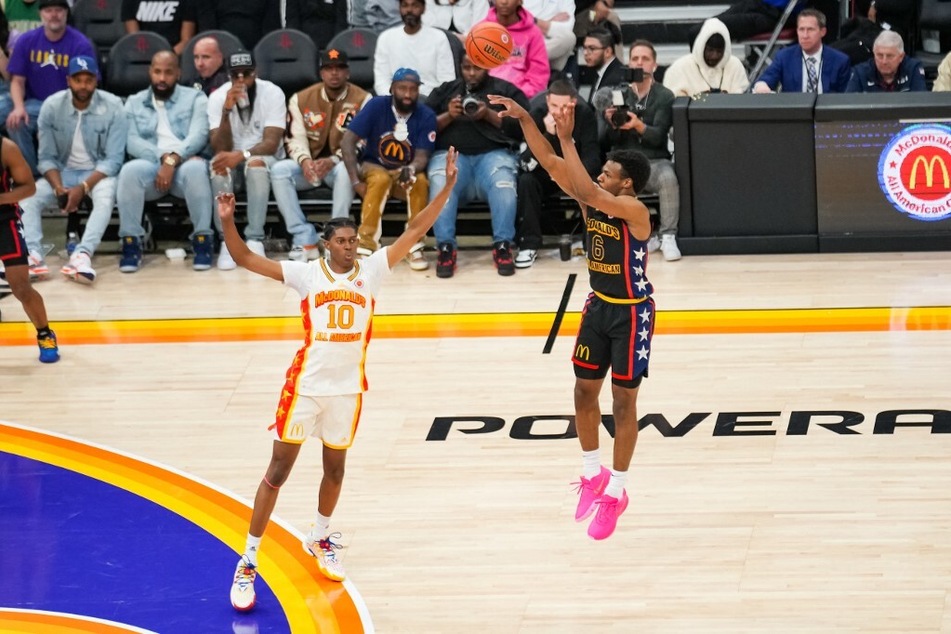 While Morris and Riley's seating may have been a coincidence, fans can only take so many "accidents" before calling a spade a spade and believing Bronny will commit to USC.
"Hahaha Bronny is a USC lock we see you @DaGman7," one fan wrote.
"Bronny sitting with @DaGman7 USC LOCK FTFO and go lakers!" another added.
"Bronny J. New Trojan. USC fight on!" someone else said.
While nobody knows for sure where Bronny will land, it's safe to say that if he does touch down in Southern California, it will be a perfect 10 landing.
Cover photo: Collage: IMAGO/USA TODAY Network & Alex Bierens de Haan / GETTY IMAGES NORTH AMERICA / Getty Images via AFP