Bronny James makes huge waves as potential top NBA Draft pick
Los, Angeles, California - Can Bronny James become a first-round NBA Draft pick like his iconic dad, LeBron James?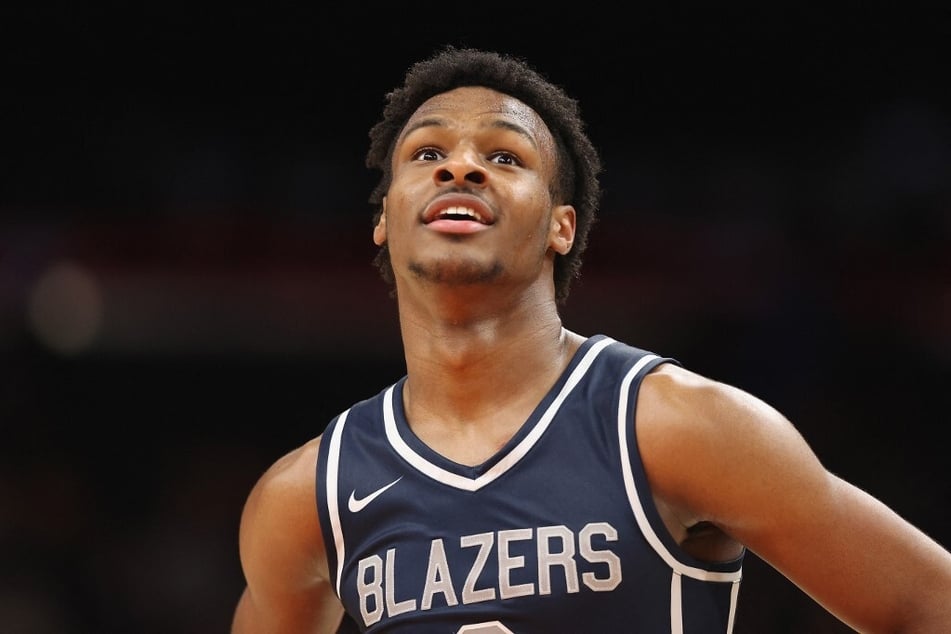 Like father, like son!
The 18-year-old basketball phenom Bronny has been making huge waves on the court with showstopping performances that have now caught the attention of the big league.
According to NBA Draft experts, the son of the Los Angeles Lakers superstar is projected to be a top-ten draft pick.
Eligible to declare in 2024, Bronny will have one gap year to play college basketball before entering the NBA and hopefully joining his father on the court.
The elder James has previously stated that he doesn't intend on retiring from the NBA until he plays alongside his son as his teammate.
At 38, the four-time NBA champion is currently in his 20th season in the league, and has yet to show any signs of slowing down on the hardwood.
Bronny James earns Team USA bid for Nike Hoops Summit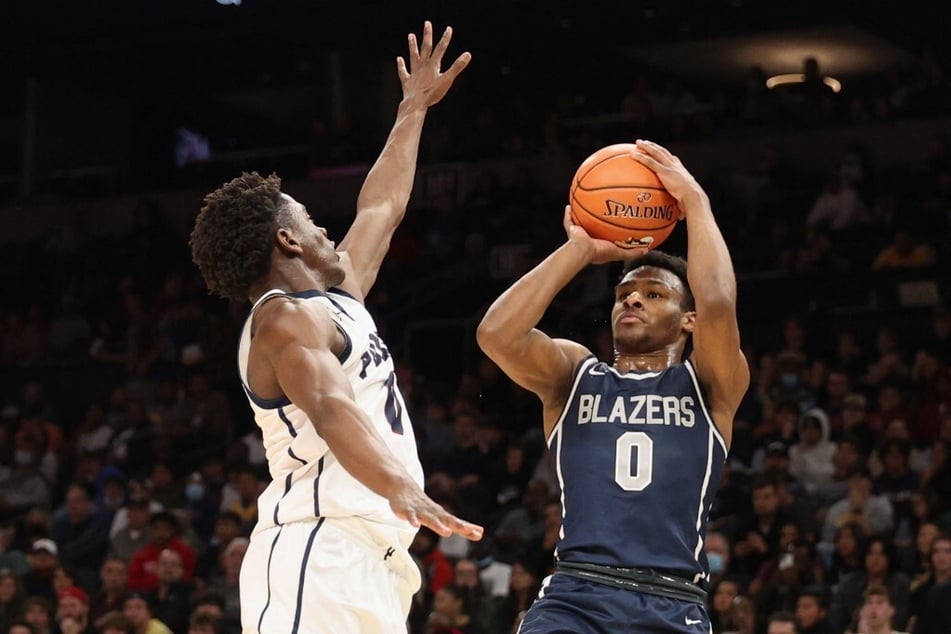 Bronny was recently named to Team USA for the upcoming Nike Hoops Summit on April 8 at the Moda Center in Portland, Oregon.
There, the young hooper will represent Team USA against Team World in the annual Nike basketball showcase that highlights elite young ballers from around the world.
Still undecided on his future college basketball career, Bronny has revealed his top three choices - Ohio State, USC, and Oregon - which he said all have an equal shot at landing the son of the NBA's greatest on their roster.
Bronny will have until August 1 to make his college commitment decision.
Cover photo: Christian Petersen / GETTY IMAGES NORTH AMERICA / Getty Images via AFP