Bronny James says his basketball future is in his hands
Portland, Oregon - Bronny James will decide his college basketball future on his own terms!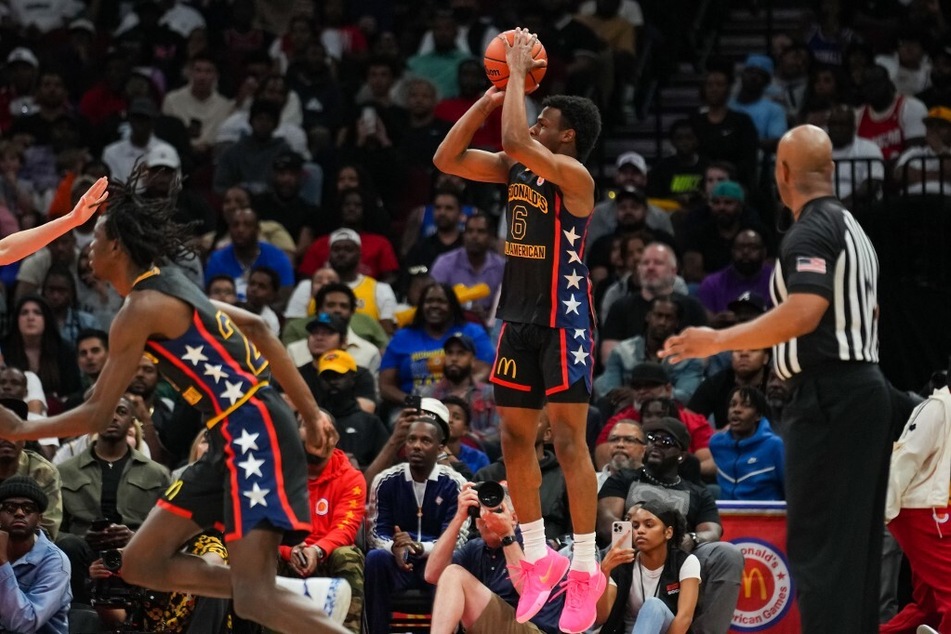 Bronny, the son of basketball icon LeBron James, is just months away from making his debut on the NCAA basketball stage – assuming he goes the college route.
However, Bronny has yet to decide where he will attend, and the basketball world is anxiously waiting on the edge of their seats to find out!
While many have perhaps wondered if his legendary NBA father may have a large role in his decision, Bronny reassured reporters on Wednesday evening that his future in basketball will ultimately be decided by him.
"At the end of the day, it's my decision and I am going to do what is best for me," Bronny said after a Team USA basketball practice at the Nike Hoops Summit.
Interestingly enough, when asked by a reporter when he will announce his college decision publicly, another voice chimed in to interrupt, saying: "I think we can move on to questions about USA basketball and the Hoops Summit." Yikes!
The younger James recently finished his senior season at Sierra Canyon School and displayed a solid showing at the McDonald's All-American Games last month!
Bronny is set to participate at the Nike Hoop Summit showcase on Saturday at the Moda Center in Portland.
Cover photo: ALEX BIERENS DE HAAN / GETTY IMAGES NORTH AMERICA / GETTY IMAGES VIA AFP