BTS strut across the White House lawn in new video with Biden
Washington DC - BTS are coming in smooth like butter, as they slid across the White House lawn!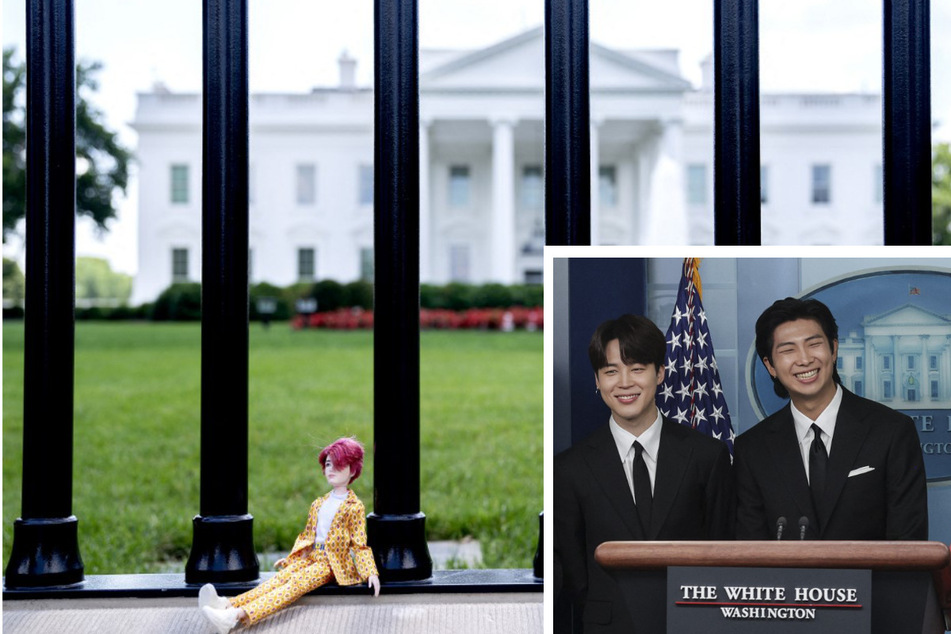 K-pop supergroup paid a highly-anticipated visit to the top dog of the US government on Tuesday. And they did it in their trademark style – with an important message to boot.
The group appeared at a press briefing just before the meeting, which shed light on the recent surge of anti-Asian hate crimes that propelled their visit.
They also thanked their Army of fans – many of whom lined up outside the White House gates to catch a glimpse of the heartthrobs.
"It is a great honor to be invited to the White House to discuss the important issue of anti-Asian hate crimes, Asian inclusion, and diversity," RM said. "We are here today thanks to our Army."
President Joe Biden posted a new video showing his warm welcome to the stars as they took the White House lawn in matching suits. He said their trip comes on the heels of an "important month" in the US, Asian/Pacific American Heritage Month.
"It was great to meet with you," Biden wrote of BTS, and shared another photo on Wednesday of the group in the Oval Office. "Thanks for stopping by."
"We just want to be a little help," RM told the commander-in-chief in the clip, as he thanked Biden for his decision to sign the Covid-19 Hate Crimes Act into law.
"People care a lot about what you say," Biden told the Grammy winners. "It's not just your great talent, it's the message you're communicating."
"It matters," Biden said.
Cover photo: Collage: STEFANI REYNOLDS / AFP & KEVIN DIETSCH / GETTY IMAGES NORTH AMERICA / GETTY IMAGES VIA AFP