Cardi B confesses her new album "is coming!"
Atlanta, Georgia - Cardi B just spilled some new album tea in a short-lived Instagram live, and music fans are understandably intrigued!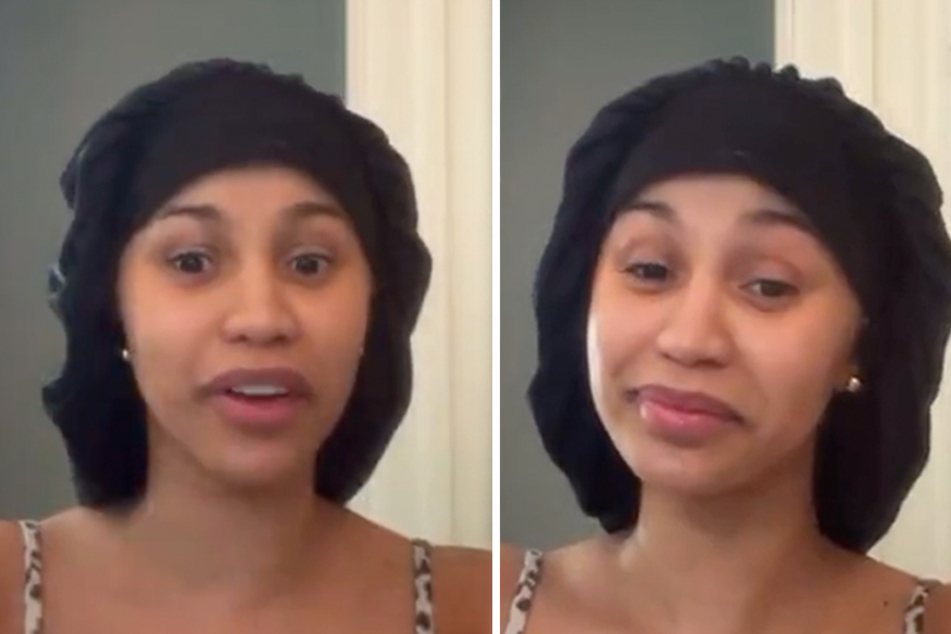 It's been a hot minute since the Bronx native dropped a new album, let alone a new single.
But it seems the rapper is gearing up for a release in the coming months!
On Sunday, Cardi went live on her Insta page, where she opened up about impending releases.
"You gotta come listen to my single!" she excitingly quips in the IG live. "I know, I know, I know I been frontin', but it's because my mind has been going crazy b**ch, 'cause you know, I be everywhere."

Then, the WAP artist shifts gears, telling viewers: "S**t, so about this album. This album is coming, OK," Cardi exclaims before dipping out with a simple, "Bye! I'll talk to y'all later. Thank you."
One day prior to Cardi giving her fans an update about her forthcoming album, Minaj hinted at having a tour in the works, which led fans to believe she'll be releasing her long awaited fifth studio album this year.
Is Cardi B spilling new album tea because of Nicki Minaj?
Following Cardi's tea-spilling session, some social media users sounded off with their theories about why the 30-year-old artist is mentioning her new album now.
"so basically she was waiting for nicki to confirm her album was definitely coming this year," one fan tweeted, while another wrote, "she's coming to end Nicki once again."
For now, fans of both Cardi B and Nicki Minaj will be anxiously awaiting further album updates from the respective rappers.
Cover photo: Collage: Screenshot/Instagram/iamcardib