Cardi B ventures into the world of ASMR and TikTok is loving it
New York, New York - Cardi B made a foray into ASMR sound creation on Sunday night, and TikTok is here for it.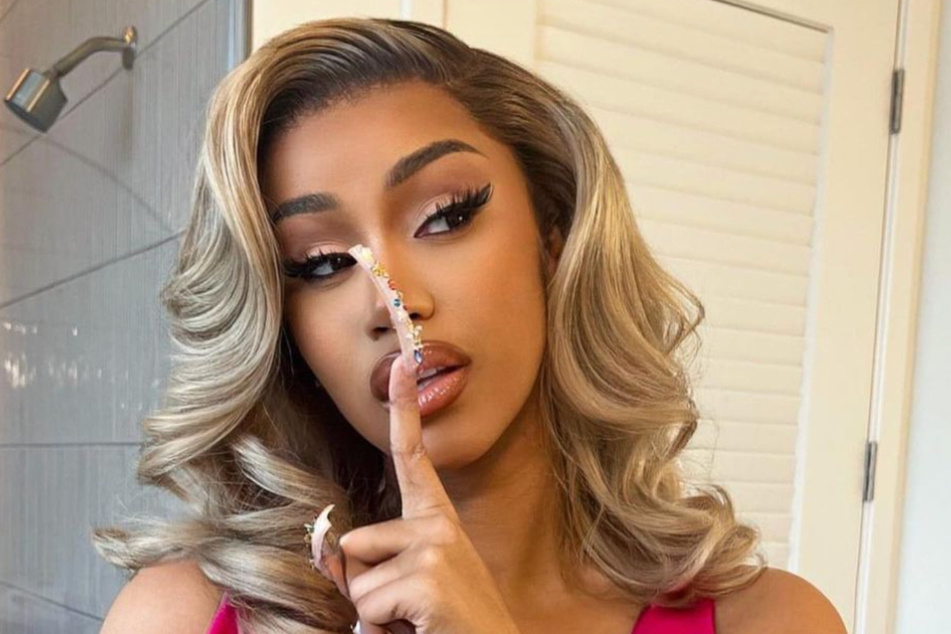 ASMR stands for autonomous sensory meridian response, and it describes a feeling of well-being and/or relaxation combined with a tingling sensation on the scalp or down the back of the neck. This sensation is triggered by whispering voices, finger tapping, and other similar sounds, per the Sleep Foundation.
In her latest TikTok clip, Cardi B dares to take up the viral phenomenon as she unpacks her new sea foam green Hermes handbag.
The clip shows the rapper unwrapping her new designer purse, whispering her verse from Latto's Put It On Duh Floor 2, and tapping her pink nails on the packaging. The video is ASMR pure.
After just 14 hours online, the clip boasts almost 2 million views and thousands of likes and comments.
TikTokers crave more Cardi B ASMR
In the caption of her now-viral video, Cardi B writes: "Let me kmow if yall want another one of these." Based on the comments, the answer seems to be in the affirmative.
More than a few commenters wrote in to say things like: "Need a page dedicated only to Cardi B ASMR PLEASE." Others gushed over Cardi's "relaxing" and "soothing" voice, while more than a few crowned her the "queen of ASMR."
TikTokers clearly want more ASMR content from the WAP rapper. Will she deliver?
Cover photo: Screenshot/Instagram/Cardi B