Cardi B watches yacht sink in viral video: "It's gone! Bye bye!"
Loose lips sink ships, but video of a sinking yacht posted to Twitter with commentary that is oh, so Cardi B is making waves on the internet!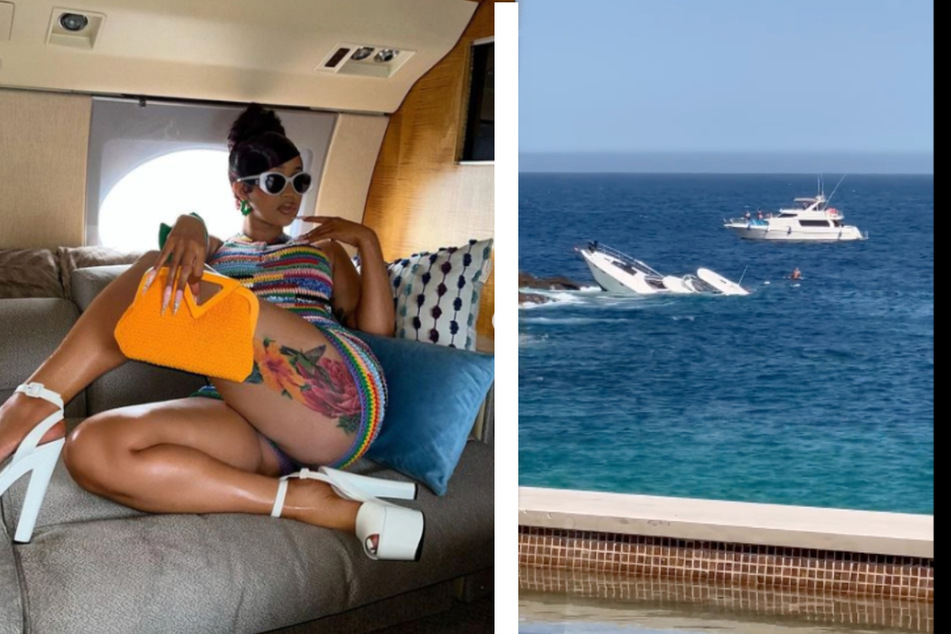 "I can't believe I'm actually watching a yacht sink," Cardi wrote as a caption to her surreal 45-second clip, showing a yacht in the process of sinking.
As of Monday morning, the Twitter footage has some 1.5 million views and counting. It kicks off with the 29-year-old WAP rapper shrieking: "What the f***! Oh my... It's sinking! Y'all see that? Y'all see that?"
Cardi deems the situation helpless and emphasizes the drama with some mock screams: "Oh my god, they can't do nothing about it."
Then comes a hilarious slip of the tongue: "There ain't no big boy..."
But the suave star immediately gets herself back on track: "There ain't no big boat that can save it? ? It's gone! It's gone! Bye bye! Bye ... Oh my god, it's gone!"
Cardi B's video of the sinking boat
"Luckily no one was in there," says Cardi B
Cardi witnessed the scenes while on a sunny vacation with her husband, fellow rapper Offset. Sunday she posted a picture of her vacation fashion, a bold Miu Miu rainbow knit, to Instagram.
The rapper assured fans that no one was on the sinking yacht when it went down in her Instagram story. "A whole yacht sinked in front our face. Luckily no one was in there," she wrote.
Cardi B is expected to release her sophomore album sometime this year.
Cover photo: screenshot/twitter Instagram Cardi B