Cardi B weighs in on Lizzo's ableist controversy
Atlanta, Georgia – Cardi B has weighed in on the controversy surrounding backlash Lizzo received over using an ableist term in her new song.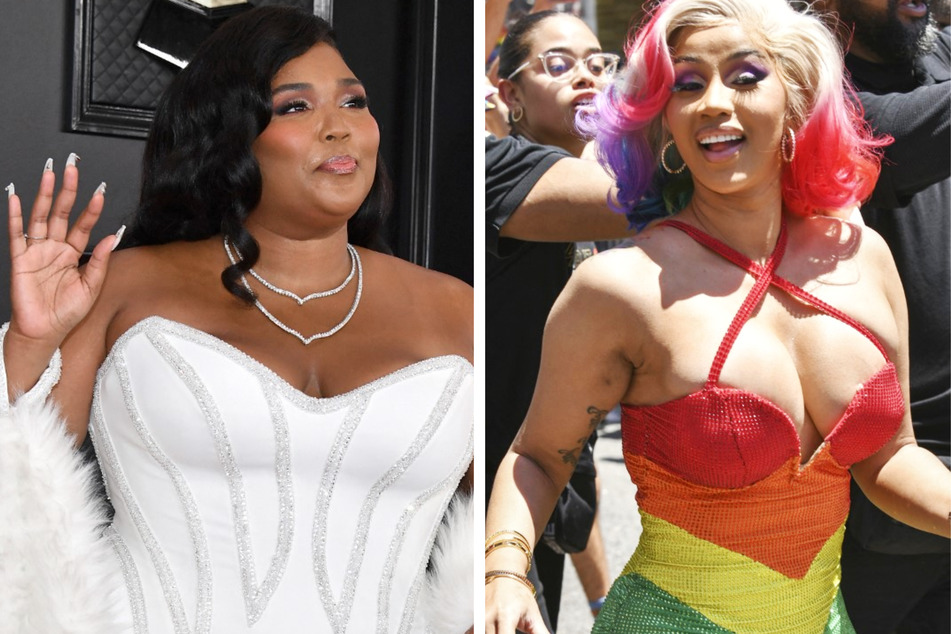 Last week, Lizzo (34) went through the ringer for using the word "spaz" in her latest single Grrrls, a term many argue is derogatory towards people with disabilities.
Shortly after the song's initial release, Lizzo announced she would change the lyric and re-release it.
Fans continued to debate the merit of the controversy on social media, with one user bringing up Cardi B (29) and her use of the r-word in a recent song.
The rapper definitely wasn't having any of it.
"[Y'all] will do mental gymnastics to include me in anything that people are getting dragged for," she wrote on Twitter.
"People have called me out for plenty of s**t. Y'all do it every week. [Some things] I apologize for [and] some things I will tell y'all to suck d**k."
"Personally, if I was Lizzo I would [have] said SMD," she added.
Though Lizzo said she was "dedicated to being part of the change [she's] been waiting to see in the world," Cardi seems to think she should've stuck to her guns and left the song as it was.
Lizzo is set to drop her new album on July 15, and Cardi B is rumored to release a new record sometime this year.
Cover photo: Collage: Amy Sussman / GETTY IMAGES NORTH AMERICA / Getty Images via AFP & RODIN ECKENROTH / GETTY IMAGES NORTH AMERICA / GETTY IMAGES VIA AFP