Cavinder twins get advice from wrestling legend ahead of WWE training
Gilbert, Arizona - Will the Cavinder twins join the dynasty of the WWE's greatest sibling duos? If they listen to the advice of a certified wrestling legend, they just might!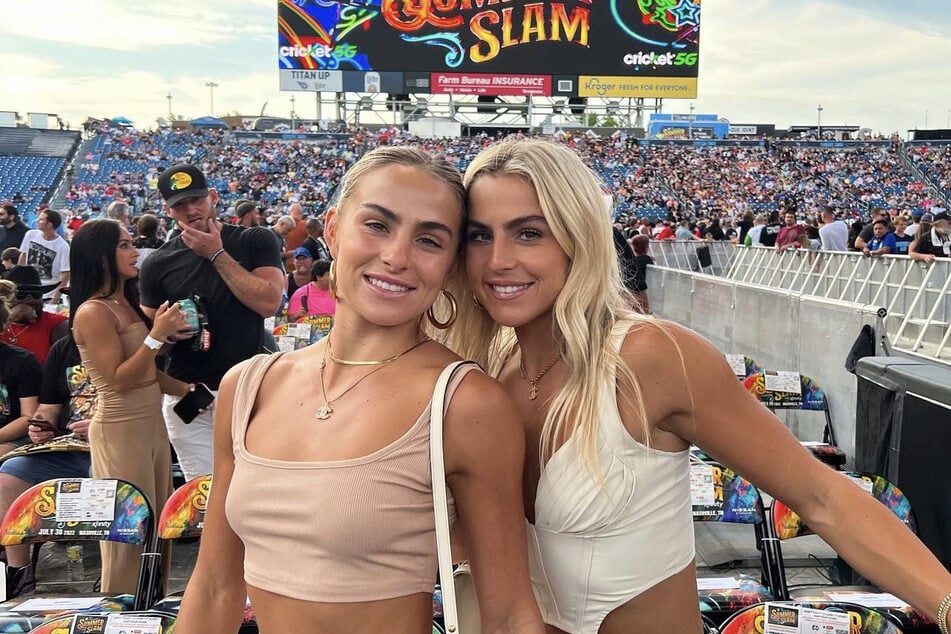 After teasing fans about joining the WWE, the Cavinder twins' agent Jeff Hoffman confirmed in an exclusive interview with TheStreet that the sisters will begin training at the WWE Performance Center.
Now, the former Miami hoops sisters received a major boost of encouragement from WWE legend and Hall of Famer Booker T.
"The best advice I can give to siblings is [to] learn this craft and stick together because it will be a ride," Booker said to TMZ. "It's going to be a journey. This is a marathon. You [have] to be ready to run the long haul."
When it comes to working with a sibling in the WWE, Booker has plenty of experience, as he was formerly a part of the Harlem Heat with his brother Stevie Ray in WCW.
With the Cavinder twins looking to start this journey together, they will need to learn a lot about the business. After all, they've never played a sport other than basketball.
In a recent interview on the Dan Le Batard show, the Cavinder twins jokingly admitted that they have never wrestled each other but are looking for a good tag team name.
There are other tasty projects in the works, too! Last week, the sisters signed with Betr Media as Equity Partners, Content Creators, and Creative Directors, and are set to bring their popular podcast, Twin Talk, exclusively to Betr.
Cover photo: Screenshot / Instagram / Cavindertwins