Cavinder Twins get wet and wild with mystery man on Independence Day
The Cavinder Twins had some fun in the sun to celebrate the Fourth of July, but it's not the twins who took center stage in their latest viral TikTok involving a jet ski, but rather the not-so-mysterious mystery man driving it.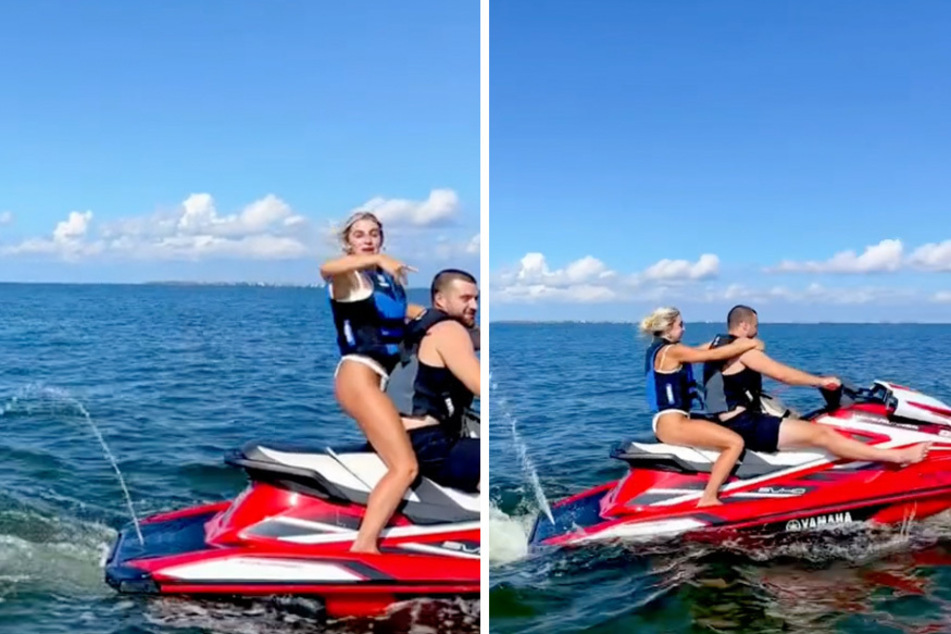 Another holiday, another viral TikTok from Haley and Hanna Cavinder's wildly popular joint account.
To celebrate the Fourth of July, it seems like the Cavinder Twins opted to soak up some rays while getting wet and wild with some jet ski action.
In a video posted on Independence Day, Haley is seen lip-syncing to the song 3 Headed Goat by Lil Baby and Polo G while riding on the back of a jet ski.
However, it wasn't a Cavinder twin that stole the show. Instead, it was the unidentified man driving the jet ski that has fans perplexed, with many guessing it is Dallas Cowboys tight end Jake Ferguson.
One TikTok user commented: "Is the guy driving @Jake Ferguson????" while another asked, "is this a soft launch?"
A different social media user simply wrote: "Jake Ferguson," while someone else mourned: "Damn Haley got a man."
Though the Cavinder Twins didn't respond to any guesses about the identity of the mystery jet ski driver, their followers seem to think they have it figured out.
Cover photo: Collage: Screenshot/TikTok/@cavindertwins